Holiday tunes play as you so gracefully rush from the oven to your perfectly Pinterest-worthy tablescape, and a sigh of relief is interrupted by "Oh shit, I haven't even picked out my outfit yet". Ya, the holidays can get overwhelming with ALL the things we are meant to master for the sake of the joyful season.
But, you don't have to stress because this ultimate holiday outfit guide will be your cheat sheet to mastering chic outfits for every holiday event you might have in 2020.
we may earn a commission from you clicking a link in this post at no additional cost to you. full affiliate policy here. as an amazon associate we earn a commission on qualifying purchases.
Women's Holiday Outfit Guide 2020:
So, the secret to mastering a holiday outfit is making sure it is appropriate and in tune with the event you are attending. So we will go through some holiday outfit guidelines and easy holiday outfit ideas for every event you might have in your calendar this season.
For most of the holiday events, simple makeup is best. I prefer a no-makeup makeup look generally, and sometimes I add liquid liner if I want to make it more evening sophisticated.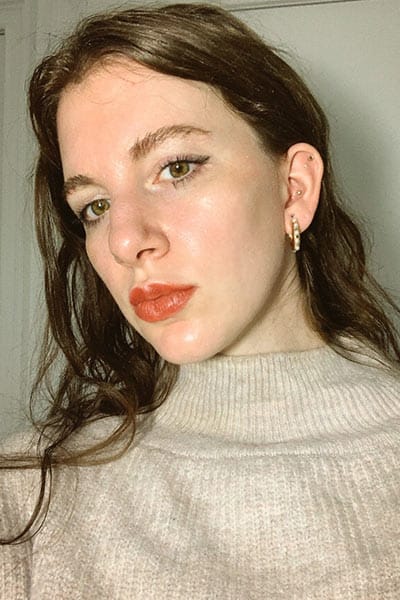 related: how to get perfectly feathered brows at home
NOTE: Depending on the weather, you can add black tights to any of the following bare legs look to make it more winter-friendly. And while you're at it, you might want to check out all the other ways to wear black tights.
What should I wear to a holiday party?
Semi-formal Holiday Work Party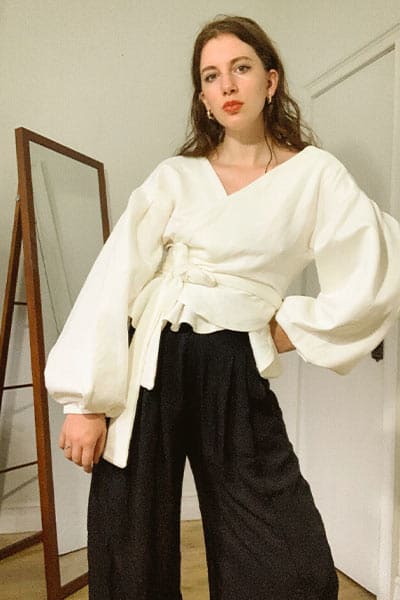 Holiday work parties are usually a mandatory event. But that doesn't mean they can't be a good opportunity to mingle with co-workers and elevate their impression of you. For a semi-formal holiday work party avoid jeans and abide by most of the rules of business casual.
related: Everything you need to know about business casual style
In my opinion, the best outfit for this holiday party is an easy, yet generally modest dress with tights. Adding a nice texture like sequins or velvet is a great way to add some holiday sparkle, but avoid anything that skews into the NYE category.
You can also opt for a sleek pair of trousers with an amplified (yet professional) top, like the one above. This blouse adds some drama and makes it more holiday-worthy, without skewing too young or too mature.
Formal Holiday Work Party
Assuming your holiday work party is not a formal gala, I would opt for a modest evening dress that has a nice texture. Sequins and velvet are great options. Avoid showing too much skin, and try to get a read on how formal the event will be ahead of time.
To keep this look in the more professional, sophisticated realm avoid more "glamorous" details. Opt for a slick ponytail or bun instead of voluminous waves or curls, and keep your accessories more minimal. You can still add sparkle to your look, you just don't want to be mistaken for a beauty queen. (no hate on beauty queens). We will head Coco Chanel's advice and " Before you leave the house, look in the mirror and remove one accessory". (source)
For the formal work party, it is all about looking like a sophisticated business maven, not to be confused with a sexy holiday goddess.
Holiday outfit for a casual business party
A casual holiday party can have two meanings. If it's a very** casual event with white elephant gift exchanges, and other such tom-foolery you can opt for a "fun" take on the holiday attire. Ugly Christmas Sweaters can be an option if you're so inclined.
Although if you do opt for an "ugly" or funny Christmas sweater just make sure it doesn't have any R-rated humor. Pair it with a pair of jeans and a cute pair of flats or loafers and you are ready to go.
If your holiday workplace event is casual, but "ugly Christmas sweater" style, keep it simple with a pair of trousers and a casual, trendy top.
For the business casual work environment opt for something like this that has notes of holiday charm but still fits business casual. This is great for a day holiday workplace party as well.

What should I wear to thanksgiving?
Thanksgiving Dinner Holiday Outfit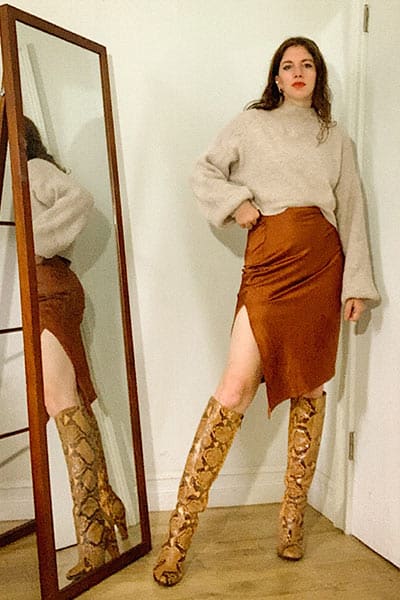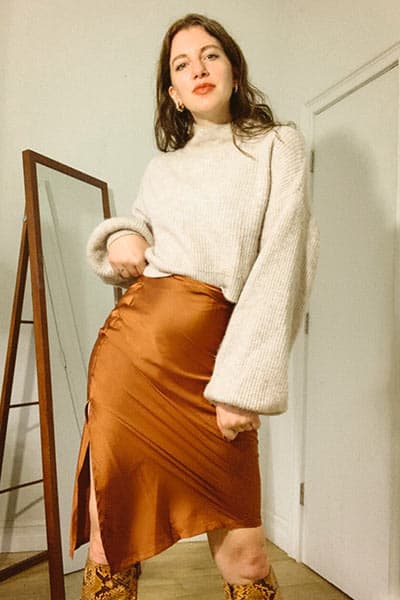 Your Thanksgiving dinner outfit should both be chic AND comfortable. Whether you are sharing a dinner with your partner or a family of 15, you need to pick an outfit that is not too constricting but still looks put together.
Skirts or dresses with some stretch are great options, and if you opt for a trouser shoot for a higher rise. Wide leg trousers are also probably a better option, as they won't be uncomfortable with a full stomach.
Depending on your family, jeans are usually too casual for thanksgiving dinner. If you do opt for jeans, try a very dark wash or black jeans (and make sure they have a bit of stretch to them).
Avoid overly dramatic eye makeup for thanksgiving and if you want to give your makeup a bit more oomph try an autumnal lip shade.
Christmas Holiday Outfit
So everyone has a different experience with Christmas (or Hanukah), and a different level of dress code expected. So let's go over some of the dress codes to expect.
Semi-Formal Christmas Dinner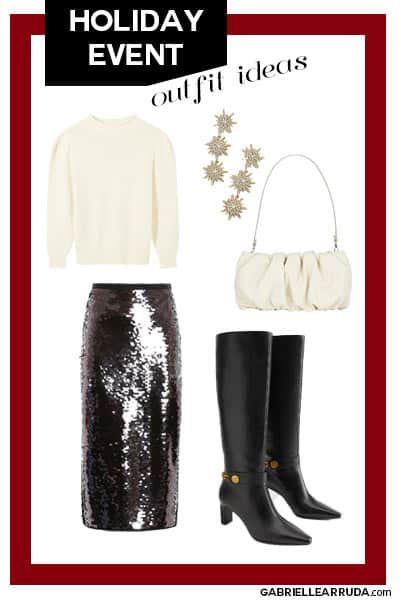 A semi-formal Christmas dinner should avoid jeans and anything too slouchy. You will want to opt for a holiday dress, a blouse and trousers combo, or my personal favorite a skirt and sweater outfit idea.
Velvets, satins, and silks are all great options for the semi-formal Christmas dinner. You can pair them with a wool or cashmere, just make sure the sweater itself is not overly relaxed.
Casual Christmas (or Hanukkah) Dinner Outfit Ideas
A casual Christmas dinner can swing two ways. There is the "get in the holiday" spirit look, and then there is casually sophisticated. You know your family/friends, so choose accordingly
Get in the holiday spirit look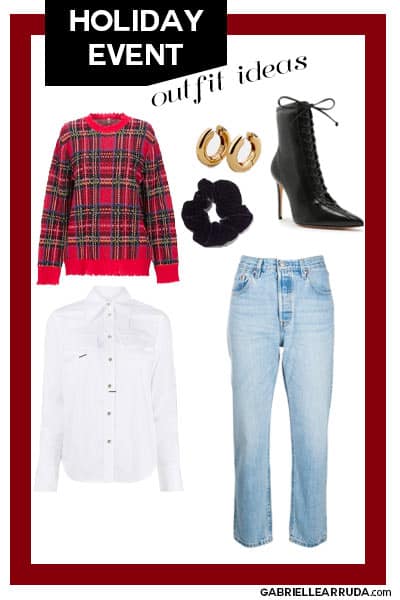 With this holiday event, it is all about expressing Christmas/holiday joy and embracing plaids, holiday motifs, and some color. You can get away with any style of jeans for this look, and a fun sweater is an easy pick.
If you want to dress up a fun sweater, try pairing a white button-down underneath it. Not only is this a popular trend right now, but it is a piece you probably have in your closet already.
Casually Sophisticated Holiday Dinner look: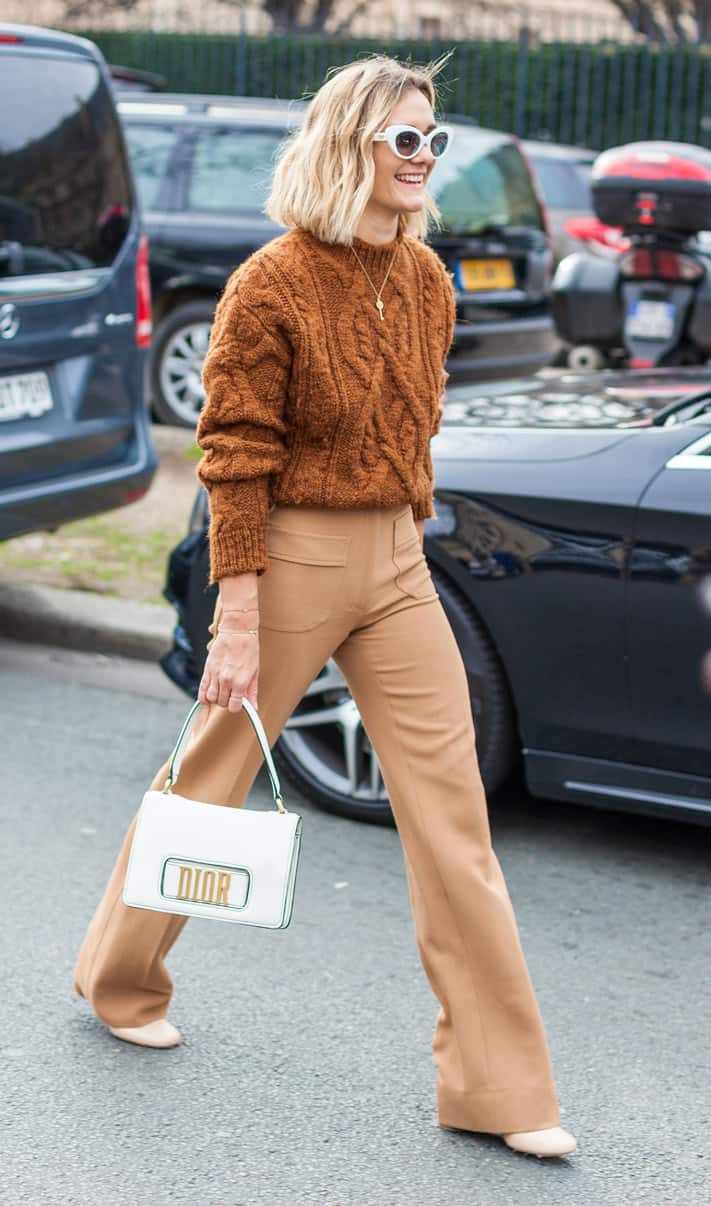 You can wear jeans for this, but I would opt for black jeans or a muted tan or green jeans. Avoid your basic light and medium wash jeans as it might infringe on your sophistication level. I also like an easy trouser for this holiday dress code.
Cashmere and wool sweaters (in neutral colors) are great choices and can be glammed up a bit with some chic holiday jewelry.
Holiday Jewelry Ideas:
Adding a little sparkle is the easiest way to add some holiday cheer to your outfit.
related: The best amazon earrings and ear piercing ideas
Holiday Outfit Ideas for parties with friends
Trendy Holiday Outfit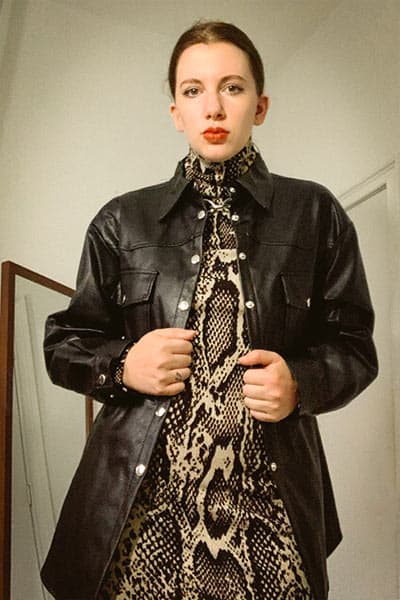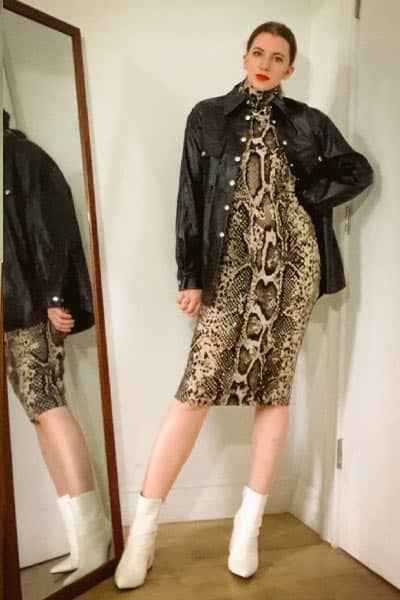 To my fashion aficionados who can't bear to not integrate a popular trend into their holiday outfits, even if it gets them a side-eye from their soon-to-be mother-in-law… This is the outfit for you. The turtleneck dress is chic and sophisticated and adding the leather shirt over it adds a fashion-forward element that any fashionista will be drawn too.
related: how to style leather blazers like a style icon
Holiday Outfit Idea: Bar with Friends

Or if you're meeting friends at a holiday gathering at a bar, try adding a festive pattern like buffalo check. This outfit is easy, casual, and still holiday-friendly. For more ideas on how to style a turtleneck this season, check out this post.
Romantic Holiday Evening with your partner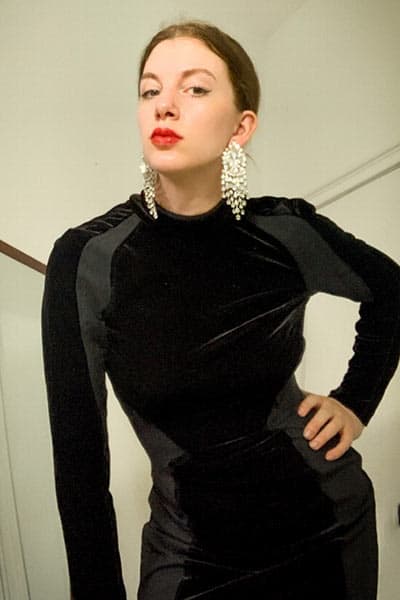 Keep it sexy yet weather appropriate. I love a fitted long sleeve dress like the one above. It highlights your figure while still looking good without a layering piece over.
What should I not wear to a holiday event?
With the exception of NYE (which we will discuss in a different post), do not go too sexy for the holidays, and avoid showing too much skin.
Even if it's just you and your hubby going out to dinner, a sophisticated holiday dress will be a better choice than an overtly sexy one. Heck, you can always go sexy underneath with some sexy lingerie. 😉
While I love a statement outfit, the holidays are about coming together and family/community. So while I stan having a statement pair or evenings or even a statement coat, your overall outfit should not be too dramatic.
Avoid extreme silhouettes or outfits that will the conversation of your dear conservative aunt.
It's the holidays, I'm not endorsing you don't express yourself through your fashion choices, I'm just hoping these holiday outfit tips can save you from an argument over your Molly Goddard tulle dress while you pass the sweet potatoes.
Dressing for the holidays IRL does not always look like what influencer "gram-worthy" holiday shots consist of; so don't get anxious if your life isn't as picture-perfect during this holiday season.
related: holiday mindset hack, avoid losing your sanity this holiday season
MORAL OF THE STORY: Dress to express yourself, but keep your settings in mind. Remember the larger goals of each holiday this season- love and gratitude. So don't stress trying to make your holiday picture-perfect.
Holiday Outfit Survival Tips
1.Plan, plan, plan. It sounds so boring, but knowing what holiday events you have to attend ahead of time will save you your sanity. It will also make your holiday anxiety a thing of the past if you prepare for what events you will be going to and what events you plan to skip.
2. Gather intel. Once you know which events have made it to your illustrious calendar, you should confirm what types of events they will be (casual, holiday cheer, semi-formal, etc).
3. Pick your outfits ahead of time. Pick out outfits you like and try them on at least 2-3 weeks BEFORE your event. Pin the image at the bottom of the post so you can refer back to these ideas throughout your holiday season. Take a photo of your outfit (on you) and refer back to it in a day or so to properly evaluate your proportions and if the outfit is in fact working.
4. Adjust as needed. Is the outfit you imagined not working? Don't fret, you still have time to grab a new sweater at the store, or scour amazon for a fun pair of holiday earrings. However, avoid throwing out the entire outfit. Usually it just a matter of shifting one or two pieces or adding an accessory to bring a decent outfit to life.
5. Don't forget to take photos. Part of the magic of the holidays is documenting that happiness and gratitude to remember in the coming days. This isn't about crafting a perfect Instagram shot, it's about creating a life worth remembering. So wear your best holiday outfit, and snap a pic with your loved ones.

Whether you're trying to prepare a 5-course meal this holiday season or just trying to make a good impression on your soon to be mother-in-law, these holiday outfits will help you survive.
Fashion is about having good basics in your wardrobe to pull from, so if you feel like you're still a bit lost, check out the fall capsule outfit guide for more ideas.
There will inevitably be bumps in your holiday road, but just keep your outfit on point, your gratitude high, and the hot chocolate flowing and I know that you will handle it all.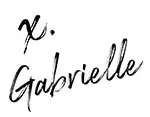 Pin the below image because we have a lot of holidays to gracefully manage