What is your fashion style?! If you're not already a fashion maven, then that is one of the first questions you should be asking yourself to further explore your style.
Here is your ultimate list of types of fashion styles to help you begin to narrow your focus. I will say, in todays society it is not necessary to pick just one* fashion style. The more you hone what you like, the more fluid your style can be.
How do I find my fashion style?
When you are just starting out with developing your style, it can help to strategically go through fashion phases (like a less aggressive version of your angsty teen years). So i suggest going through this list and writing down any fashion styles that pique your curiosity.
From there, evaluate your wardrobe and see what fashion style you can start with. I do not recommend going out and buying a whole new wardrobe just to try a new style. If you want to try a style that you don't have anything close to, start by asking yourself why you have never bought anything for that specific aesthetic style.
If the answer to that question is you were intimidated to try it, start by borrowing or buying one item that fits that fashion style. Slowly integrate it into your wardrobe and gradually shift more towards that style if you enjoy it and feel like it works for you.
If the style itself doesn't work for your daily work/life balance you will need to consider how much of your wardrobe you are willing to dedicate to that specific style.
For instance, if you work at a business casual office but identify as a gothic Lolita, you may have to make some compromises and develop two wardrobes/fashion styles. One that works for your office (that has small hints to your personal style) and a wardrobe dedicated to your free time. In the previous example the person could wear business casual clothes but keep the tones dark, and add a few more gothic style pieces of jewelry. And on the weekends, they could fully embrace their fashion style.
How many types of fashion styles are there?
Fashion styles seem to continue to grow and evolve. So currently, this ultimate list of fashion styles has over 40 options to choose from. However, if we were going to break them down even further or add some micro fashion styles in there, it would easily be over 100.
Ultimate list of types of fashion styles
NYC style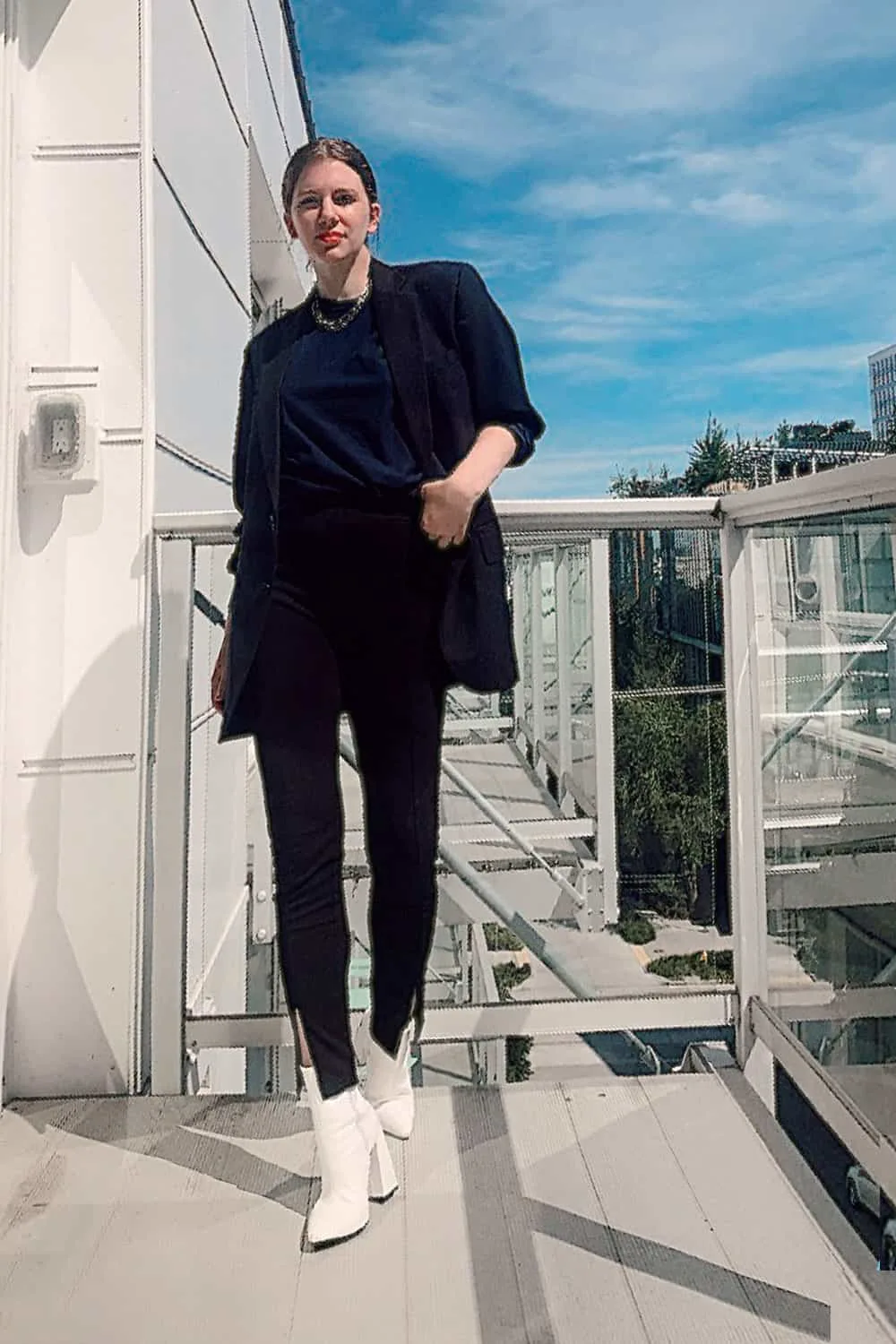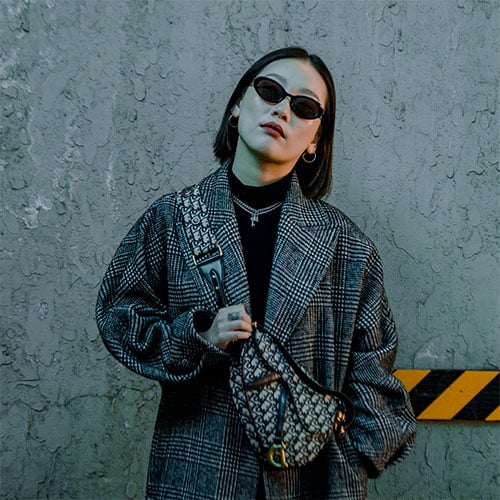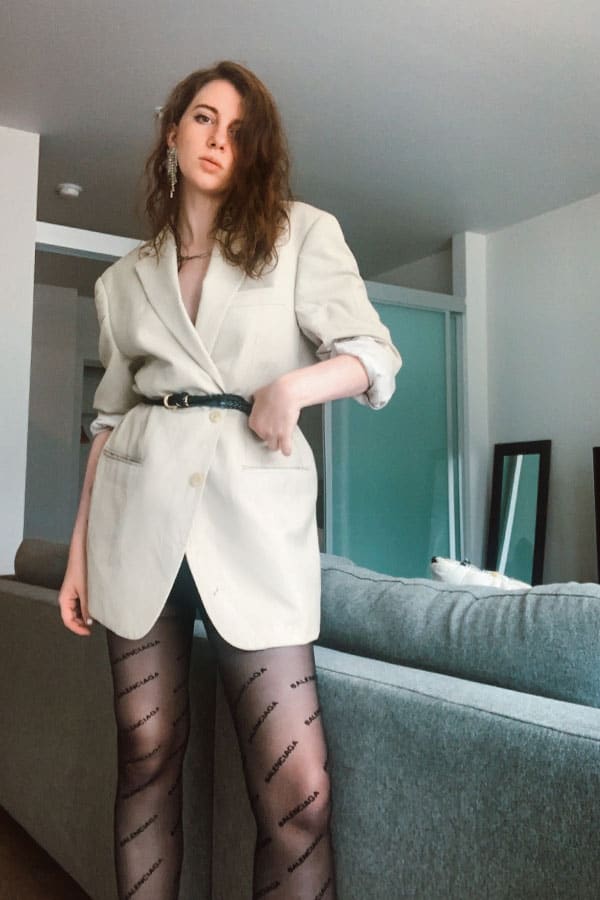 Maybe it's just because I live in NYC, but NYC style deserves its own category. This is a distinctly metropolitan style, that integrates trends but simultaneously requires functionality. NYC style skews to darker shades (new york city is dirty ;)) and because it is such a walking heavy city it requires shoes that can handle running to the train or walking a few miles a day.
If you want to achieve this style, I would definitely follow my blog as I frequently talk about fashion trends that are popular in nyc. I have a post on some NYC outfits that I've seen everywhere lately.
For this fashion style think sleek, trendy, but also not too fussy.
related: elevate your style with an oversized blazer
Vintage Lover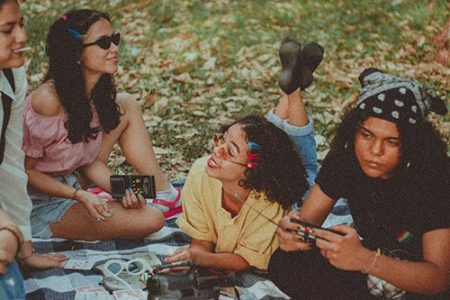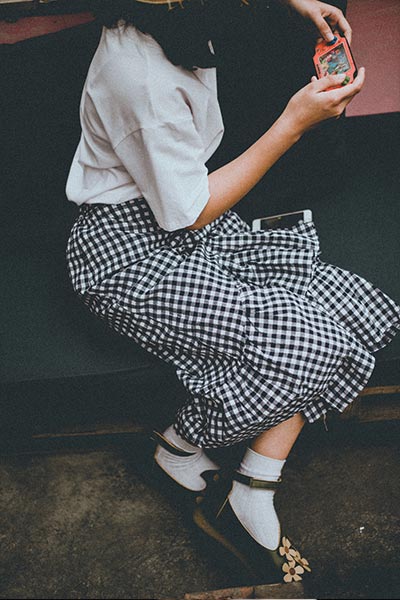 The vintage lover fashion aeshtetic is technically different than the retro fashion lover. The vintage lover buys mostly second hand vintage pieces but pairs them in a modern way.
They are not trying to recreate a look from a 50's housewife or the disco era. Rather they take a great vintage dress and pair it with modern tennis shoes. Or they opt for a pair of 70's flares and pair them with a modern crop top.
This style is incredibly flexible and is a great place to start if you love sustainable fashion options or like to make pieces your own.
related: thrift shop like a pro
Retro Fashion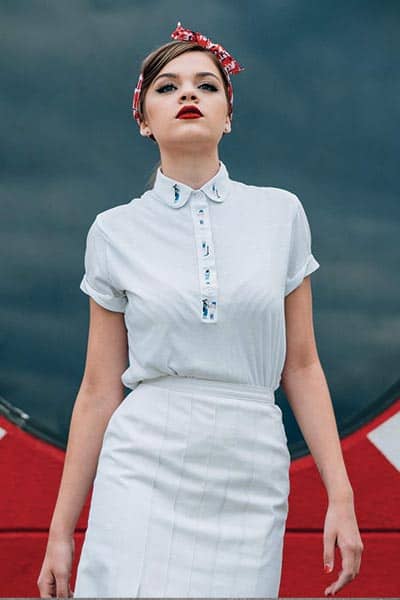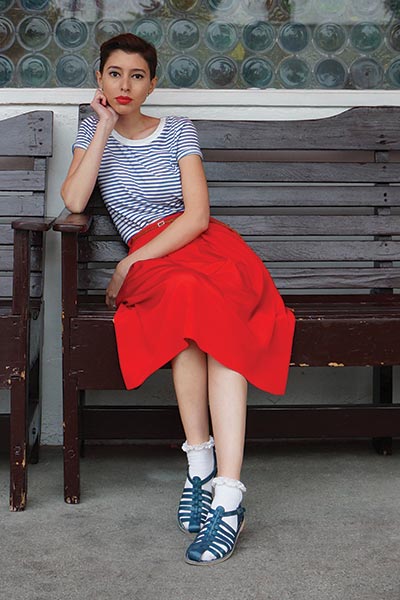 Retro fashion is all about paying homage to women's fashion styles of the past. Usually people who pick this fashion style opt for a single decade to emulate.
For instance, one could opt for a 60's style woman and fall under the retro fashion style. This would be a fashion style composed of micro shift dresses, mod dresses, and bold prints.
Once you land on a decade that interests you most you can look at the different styles within that decade to play with. For instance with 60's fashion you could try beatnik, hippie, or mod styles. After a bit of exploration you will undoubtedly find which specific style speaks to you and can develop that more fully.
Minimalist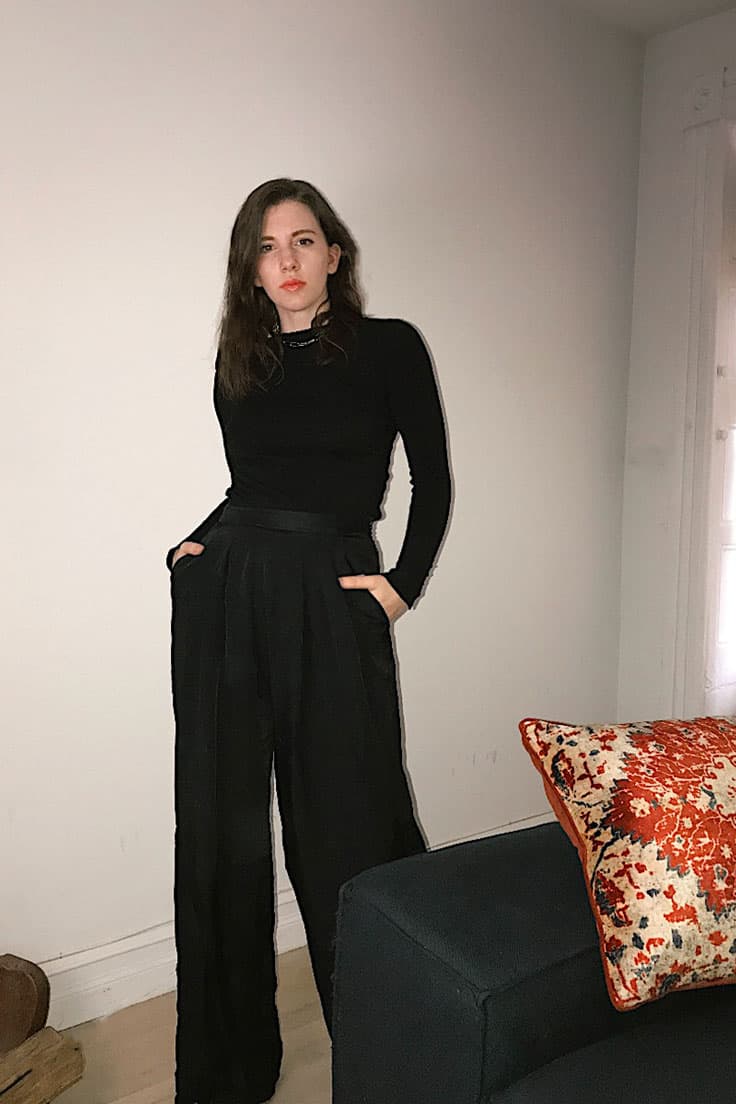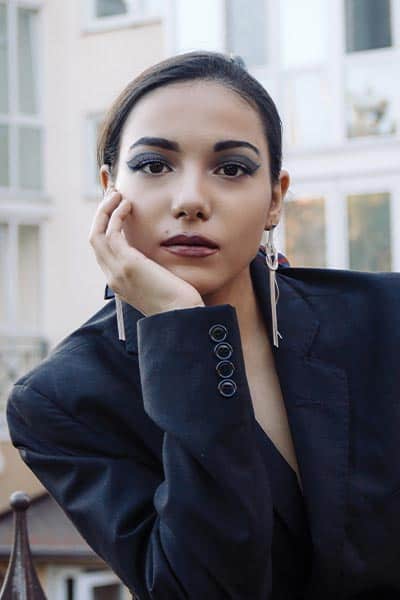 The minamalist fashion style is simple and elegant. The color palette often stays neutral and only introduces low saturation colors into the mix sparingly.
With minimalism fashion, it is all about well-fitting, perfectly cut pieces. A capsule wardrobe of high quality pieces that are easily mixed together help achieve this fashion style.
Prints and embellishments do not work well with this style.
Fashionista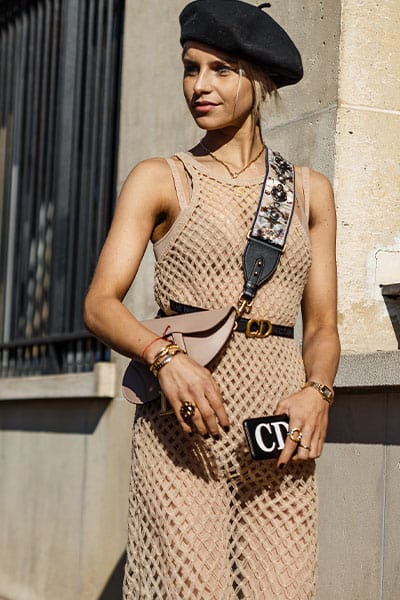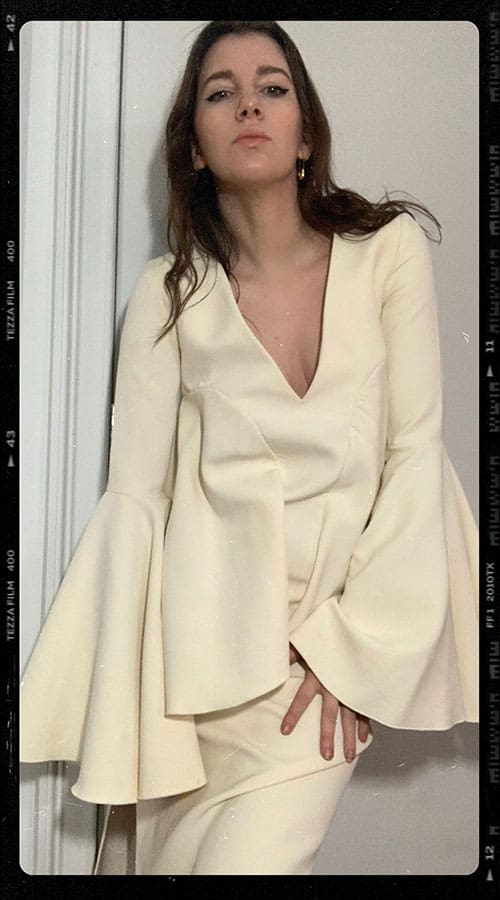 The fashionista is a person who is not afraid to try new trends and push the fashion boundaries. Expect their style to change every season with the latest and greatest trend predictions.
They usually encompass many fashion styles based on what is trending and feel comfortable wearing over the top statement pieces or more "risky" fashion trends.
You have to love changing your look, keeping up with fashion trends, and having a flexible closet to embrace this fashion style. I would also suggest having confidence is a must, as not everyone will love every look you rock.
related: Check out all my trend posts to master the "fashionista" style
Boho / Bohemian Chic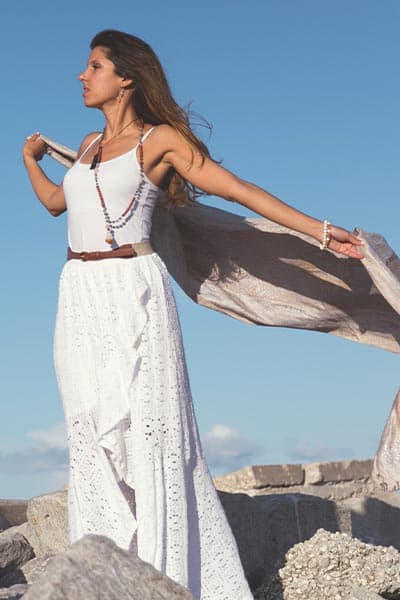 The boho fashion style has strong roots in 70's fashion. Long, tousled hair with free flowing fabrics and colorful prints encompass this style. However, take those pieces and make them modern for the boho fashion style.
Handcrafted jewelry and natural elements (like turquoise/stones) are also a signature of this style. If you want to try the boho look, I would start by embracing flow-y, printed maxi dresses with your hair down.
It is a relaxed style that is free-spirited and not overly fussy in any sense.
Resort Style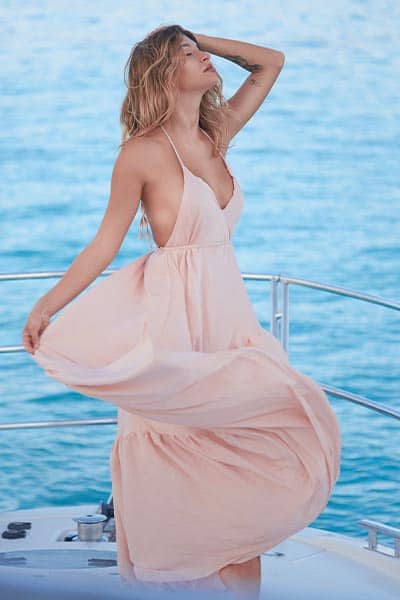 For the resort style you want to think about a luxury (yet relaxed) vacation. This would compose of items like easy maxi dresses, well fitted tees with modern bermuda shorts that create a polished easiness.
For this look you want your overall vibe to look effortless. This can be accomplished by "finishing your outfit". So wear that maxi dress but make sure your hair is done neatly and you have a chic pair of sunglasses with you.
Camp style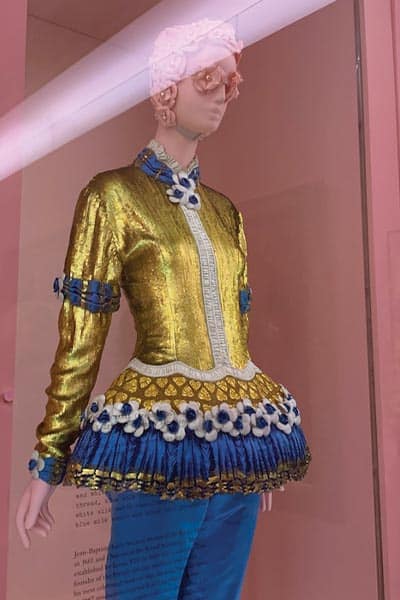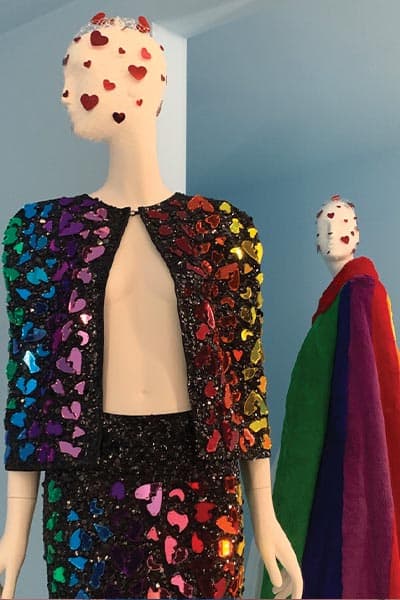 Camp is an over-the-top fashion statement that usually involves some irony. It may also submerse modern interpretations of culture. The Met gala was dedicated to camp fashion, and you can read more about its important role in culture and the art exhibit, here.
This style can sometimes be slightly cheesy, and definitely always makes a statment/impression. If you want to get started with camp fashion, try integrating some Moschino or Thierry Mugler clothes into your wardrobe.
Artsy Style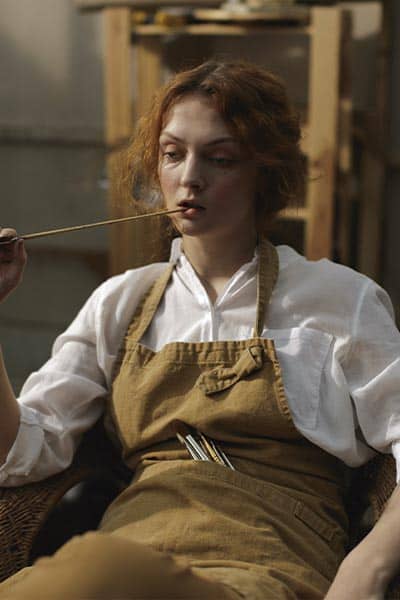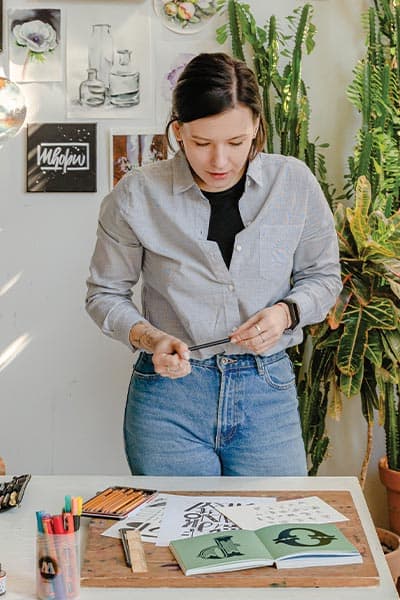 Artistic style can have two separate subsets. First we have the quintessential art teacher uniform with quirky patterns, an array of color (saturated and muted tones), and looser silhouettes.
Then we have the actual artist who has a simple style that works for the creation journey.
Both artistic styles focus on a comfortable aspect that allows them to create, and has notes of self expression through their style.
Business Casual Fashion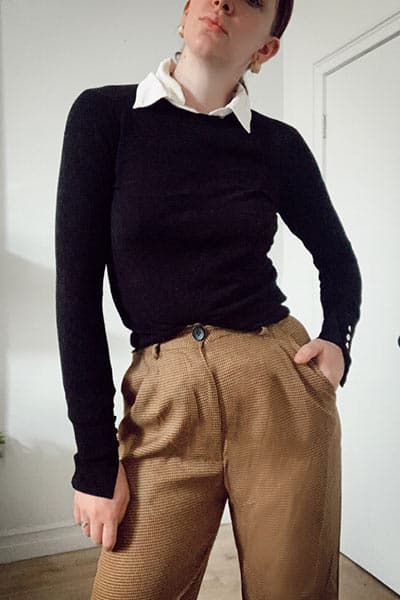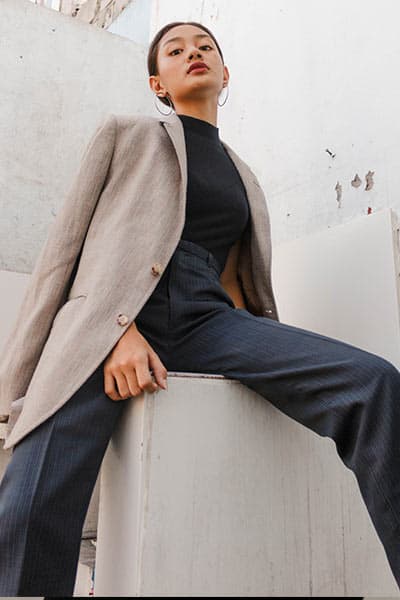 Business casual style is centered around a relaxed office environment and is usually more of a subset of one's fashion identity.
Business casual generally consists of neutral colors and pieces that are flexible to mix and match. They are functional and allow one to do their job.
If you're confused on what does and does not work for business casual, check out my ultimate guide on business casual fashion here.
Street Style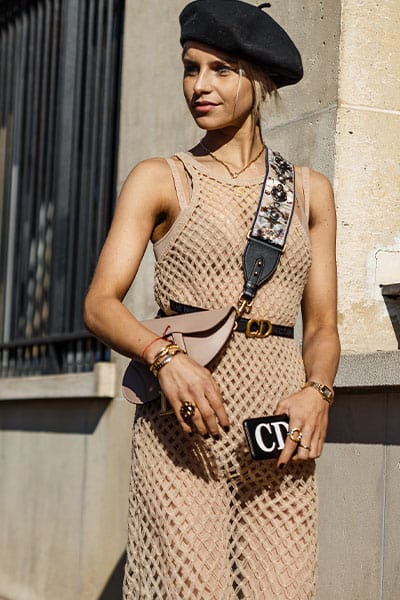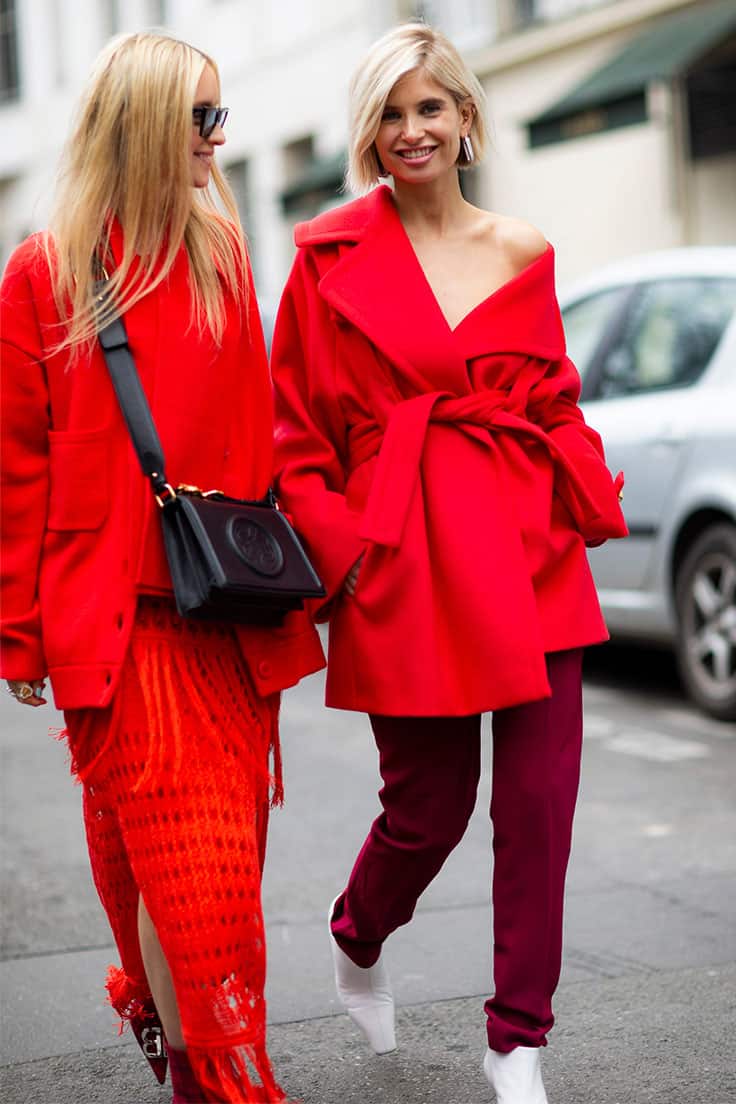 Street style fashion can kind of be a catch-all term. The first evolution of street style fashion was linked to limited edition pieces and skate culture.
However, today street style fashion is heavily linked to fashion influencers and icons. Literally, what are they being photographed wearing on the street.
Usually these pieces are well styled, but not overly fussy. The outfit should be wearable but also interesting enough to identify you.
For instance if we look at Kendal Jenner's street style fashion, it is composed of lots of basics like jeans, tees, and jackets. However her unique styling or accessories make it successful or "photograph-worthy".
Usually with this style there is something special about the look, which could also be a more limited-edition item or introducing a new (wearable) trend.
Athleisure Style
Athleisure is not your old gym wear. Instead it consists of trendy sportswear that is comfortable but also very fashionable. Think chic sweatsuits, sweatshort outfits, or a great travel athlesiure outfit like these for this fashion style.
The main characteristics of style is a casual nature, that still looks put together. Legging outfits fall into this category, as well.
Athleisure fashion can be easily incorporated into your main fashion styles by adding a few more leisure pieces to your wardrobe.
In order to make athleisure not look sloppy, opt for adding accessories and/or jewelry and not having messy hair. While you don't need a blowout to look good wearing athelsiure, because of the casual nature of this fashion style, clean, and simple hair can avoid it veering into the messy look.
A pair of classic gold hoops are also your best friend with this style. These are my go-tos and super affordable!
Classic Fashion Style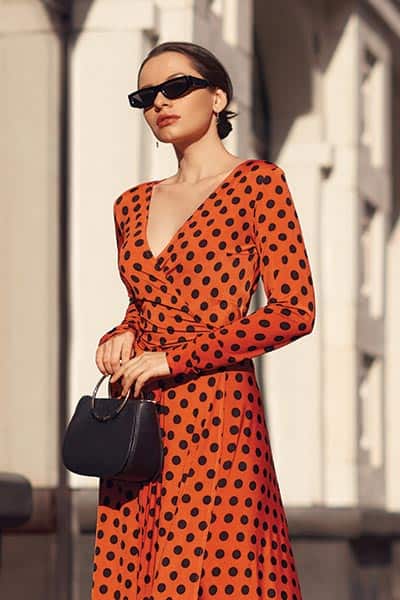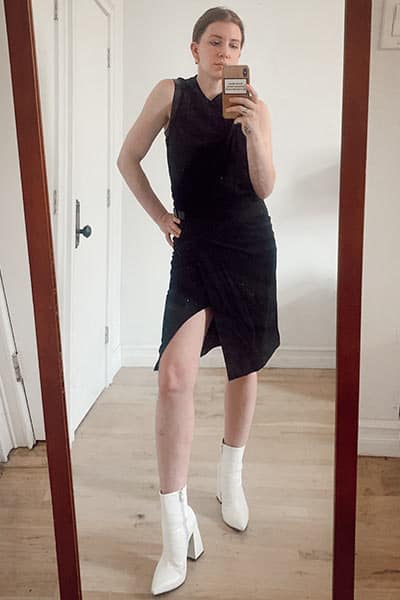 Classic fashion focuses on fashion items that have stood the test of time. Think turtlenecks, trench coats, and well-cut trousers. Style icons like Audrey Hepburn and Jackie Onassis are great examples of how to utilize classic fashion.
For the classic fashion style you will want a strong foundational wardrobe of pieces that fit immaculately.
You will also want the silhouettes of your wardrobe to be items that have stood the test of time. A classic fit and flare dress or a wrap dress with pumps is a good place to start. You will also want to invest in great, structured layering pieces like a trench coat, a cape coat, and a chanel/box style jacket.
Classic style requires simple, high-quality jewelry and a polished makeup/hairstyle to complete the look.
Classic Casual Fashion Style
Classic casual is an evolution of the classic style mentioned above, but integrates more casual pieces. So while we are still channeling the sophistication of Audrey or Grace Kelly, we are also integrating more modern fashion staples like jeans, sweatshirts, and even classic sneakers.
An example of a classic casual outfit would be: boyfriend jeans, a white tee, a chanel or box jacket, and ballet flats or classic sneakers. This outfit, maintains the integrity of classic fashion but it makes it more functional for the modern day lifestyle.
Elegant Style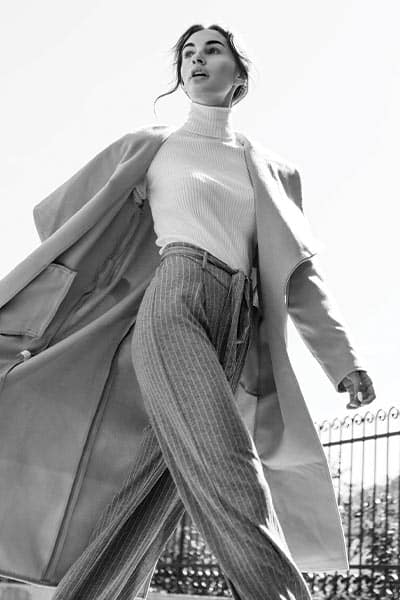 Elegant fashion style is about a polished, and composed look. It does not necessarily entail wearing a sophisticated gown everyday, but rather it is about always looking appropriate and put-together.
The elegant fashion veers away from fast fashion trends or sexier silhouettes and focuses on a more modest interpretation of fashion.
The elegant fashion style might wear classic black slacks with a cashmere sweater and simple jewelry for a lunch out, or a chic pant suit for a work meeting. This has less to do with the actual pieces and more to do with the entire ensemble. However, it does closely relate to the classic fashion style.
Formal and Black tie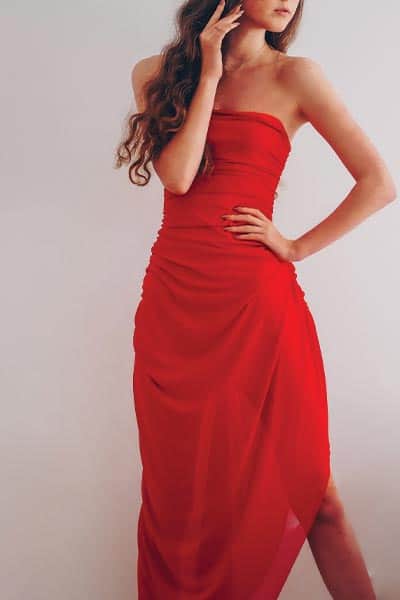 This is the (second) highest dress category and consists of tuxedos, full-length dresses, gowns, and fancy cocktail dresses. This isn't so much of a fashion "style" but it is a major fashion category and should be in your vocabulary.
Formal or black tie is often worn at large life events like weddings, or anniversary parties. Heels, jewelry, and a polished makeup/hair look is all emphasized for this fashion category.
Girly Fashion Style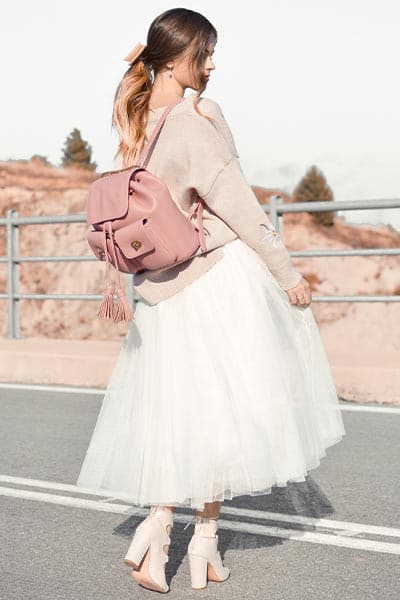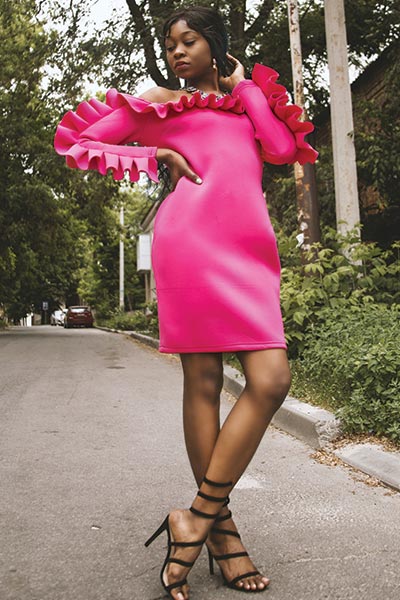 The girly fashion style is basically ALL things feminine, put-together. You should think feminine silhouettes, and body conscious outfits (without being overtly sexy).
This look emphasizes "done" hair and makeup, which both naturally enhance the girly-ness of the look.
Details like bows, a-line skirts, and pink shades are also common in this aesthetic. I would avoid any silhouettes or outfits that veer too sexy, as that isn't really in line with the girly aesthetic.
Flounces, ruffles, bows, and even some laces all work well with the girly fashion style. I would avoid all dark hued outfits, and use dark neutrals sparingly.
Tomboy Fashion Style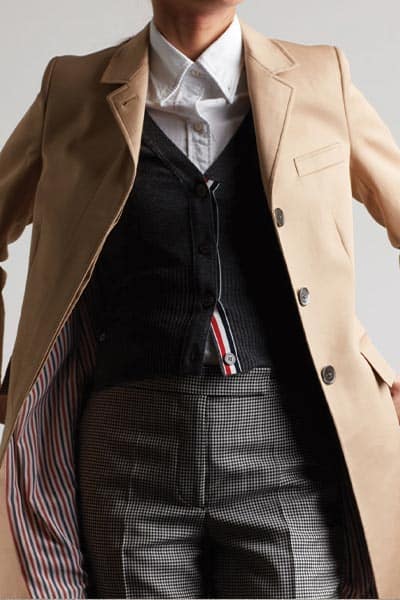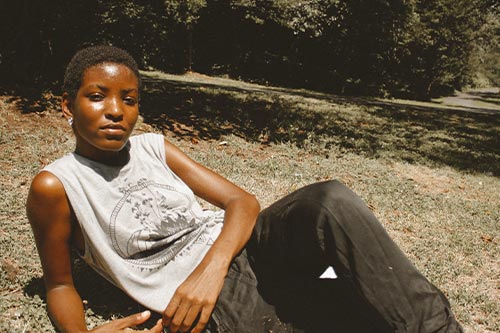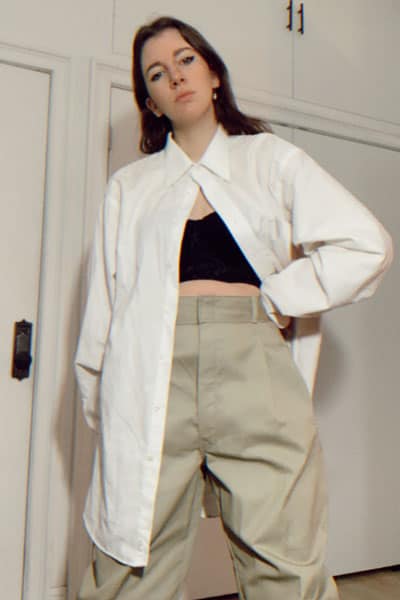 Tomboy fashion is the opposite of the girly fashion style we just went over. Tomboy fashion focuses on more traditional menswear silhouettes, masculine styling techniques, loose fitting clothing, and darker hues.
NOTE: when I am describing these fashion styles and referring to them as masculine or feminine, I am referring to the most culturally stereotypical definitions and not focusing on gender or what gender norms I think should be changed and evolved for our current times.
And if you want to integrate a bit more tomboy fashion into your style, check out this post on how to wear menswear as a female.
Garconne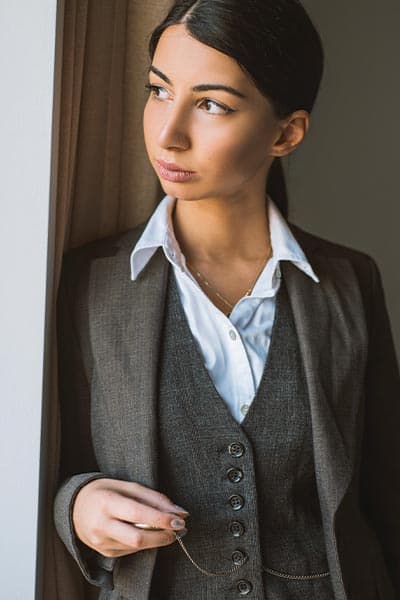 Garconne fashion is similar to tomboy but has its roots in french fashion. The history of the style goes back to the 1920s when women rebelled against the idea of traditional "lady-like" fashion. The style embraced looser fitting (yay no more corsets) silhouettes and even embraced trousers and suits.
This is basically tomboy fashion, but add a bit of french sophistication to it. The overall style should not be overly sexy or full of color. This fashion style should include classic colors, loose silhouettes, and a more androgynous overall look.
Girl Next door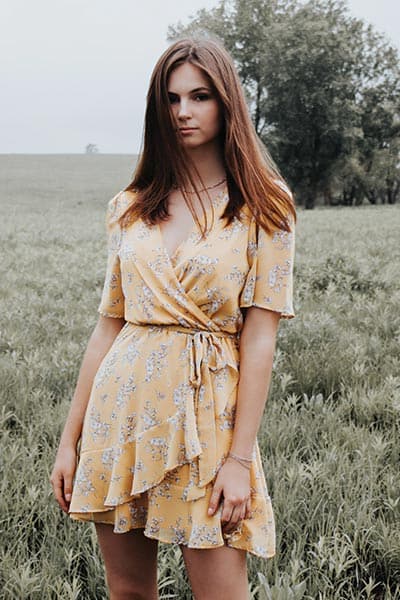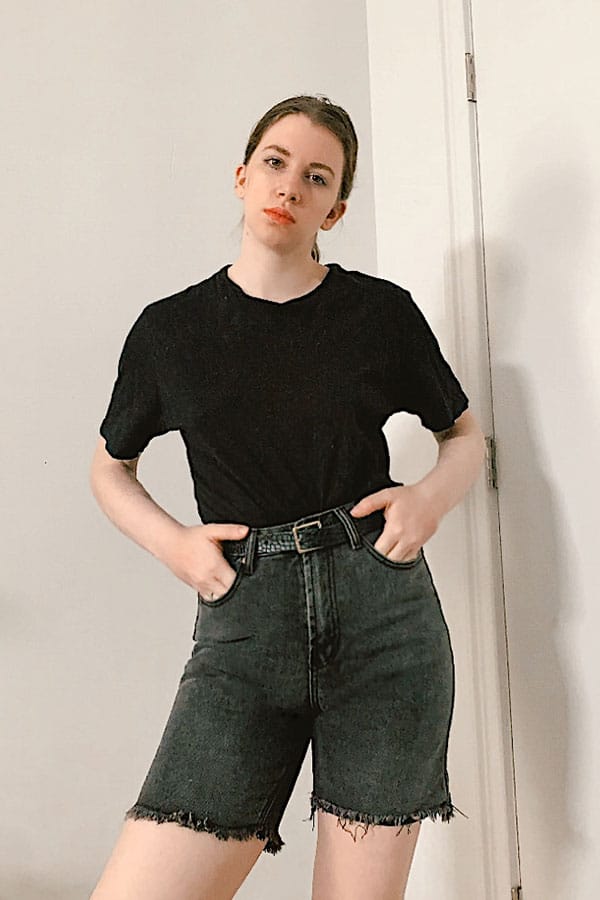 Every teen rom-com has a "girl-next-door" character that is effortless and quintessentially sweet.
This style is laid back and casual. It should be composed of easy pieces like boyfriend jeans, white tees, or tanks, and a classic sweatshirt. The no-makeup makeup look is also a great option.
This look should be a little* flirty, but not overtly. Sundresses and classic sneakers are also a popular choice. Any outfit for the the girl-next-door style should be simple in nature and highlight your best attributes.

PLEASE NOTE: Fashion styles are often very detailed and have multiple genres and sub genres attached to them. This is a general overview that encompasses the overarching themes of each genre. However, each fashion style can be much more thoroughly dissected. If there is any style you feel is misrepresented, please leave a comment and I will absolutely follow up.
Goth Fashion
Goth fashion is one of the most complicated fashion styles out there as it has a ton of subgenera that should be noted. So I will say goth is more of a lifestyle, and perspective than just* a fashion style.
While aesthetically it is marked with heavy makeup, black clothing, and that "death rock" look we have come to associate it with, there is usually a heavy focus on the philosophical education and literature within this style.
"Traditional" death rock goth started with music and an overarching desire to subvert the beauty norms. Evolving as a subculture following the lines of punk fashion (though they are NOT the same), goth fashion idolized darker hair, pale skin, torn fishnets, mohawks, and a lot of black clothing
For the classic or traditional goth, look for inspiration from Siouxsie Sioux, Joy Division, or movies like The Craft.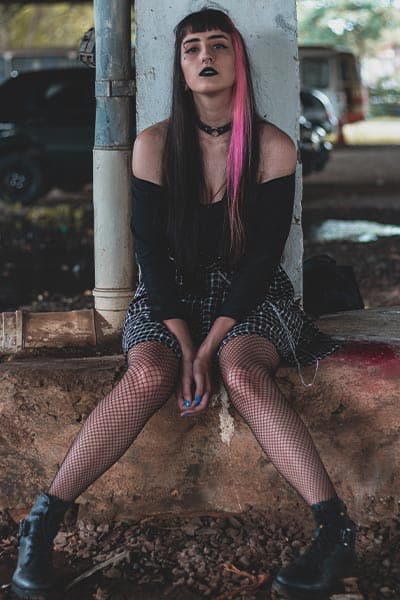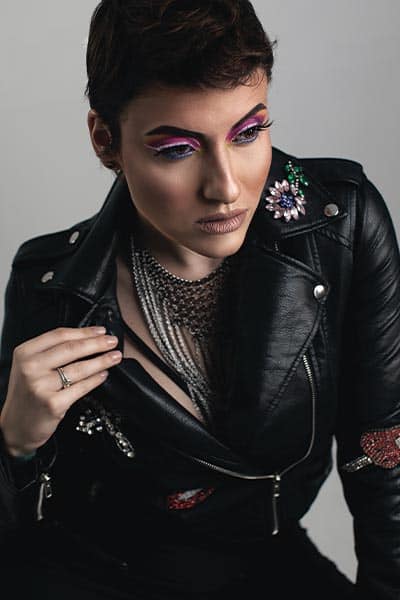 There are a lot of subgenera for goth style and you can read more about them below:
Victorian/Romantic Goth : Think corsets, lace, and Morticia Adams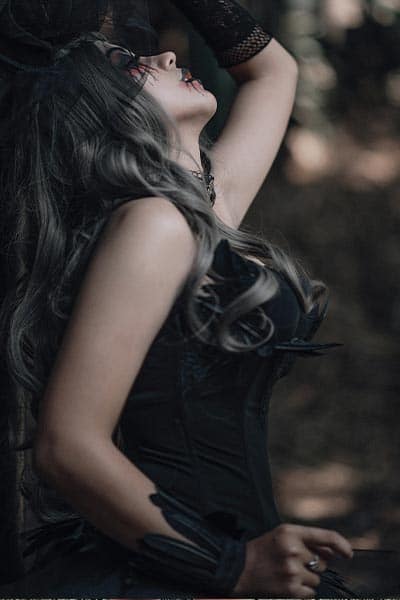 Steampunk: close ties to goth culture but technically a futuristic style that incorporates Victorian era and Industrial revolution elements. This style has less black and more browns, ivory, and worn leather. It also has corsets, but includes goggles, bloomers, vests, and button-downs. Sky captain and the world of tomorrow is a good reference point.
Pastel (girly) goth: Lolita goth can fit into this category but this fashion style is actually broader than just that look. While a lot of the same elements can be found in pastel goth- studs, corsets, fishnets, they are often worn in more girly ways and incorporate pastels and color. Colorful hair, doll-like dresses, and thigh highs are all markers of this style. For a good style inspiration think manga, or Alice in wonderland meets goth.
Gothic lolita: a darker, more subversive version of the Lolita fashion style
Fetish gothic: focus on latex and more sexually charged
As you can see there are TONS!! of gothic fashion styles and this just scratched the surface.
Grunge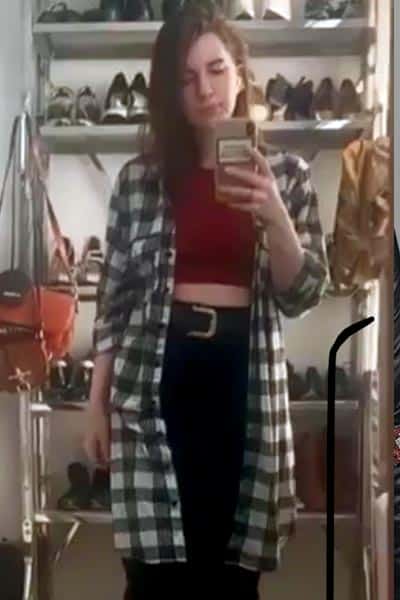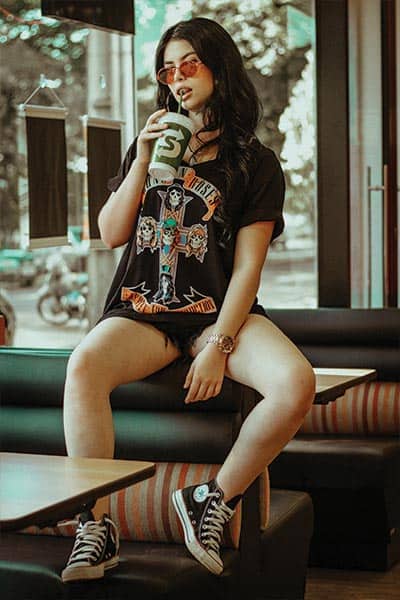 Grunge fashion first began in the 1980s but really took off by the early 2000s thanks to bands like Nirvana and Pearl Jam. Grunge fashion focused on a "dressing-down" aspect that was relaxed, easy, and often times baggy/oversized.
Some key takeaways for the grunge aesthetic are layering (think flannels tied around your waist), doc martens, worn-out tees, slouchy pieces, 90's sundresses and ripped jeans.
For girls, grunge fashion also included a focus on maxi skirts and tights as well as flower patterns that became popular in the 90s and carried through.
Nonchalant attitude, option but recommended.
Kawaii Style
This is a popular Japanese fashion style that literally translates to "cute". It is especially popular amongst teenagers and plays on feminine and cartoon like elements.
It's usually a bit over the top and incorporates things like Hello Kitty, a love of pastels and bows, and some more youthful accessories like teddybear backpacks or heart-shaped sunglasses.
Kawaii fashion is associated with a "softness" but is also a movement that goes past just ones wardrobe. For more on this style, click here.
Cottagecore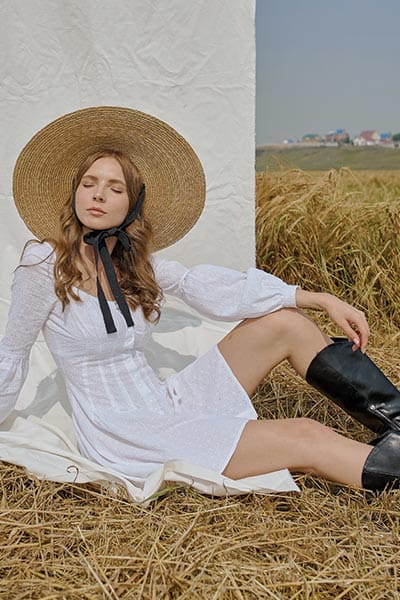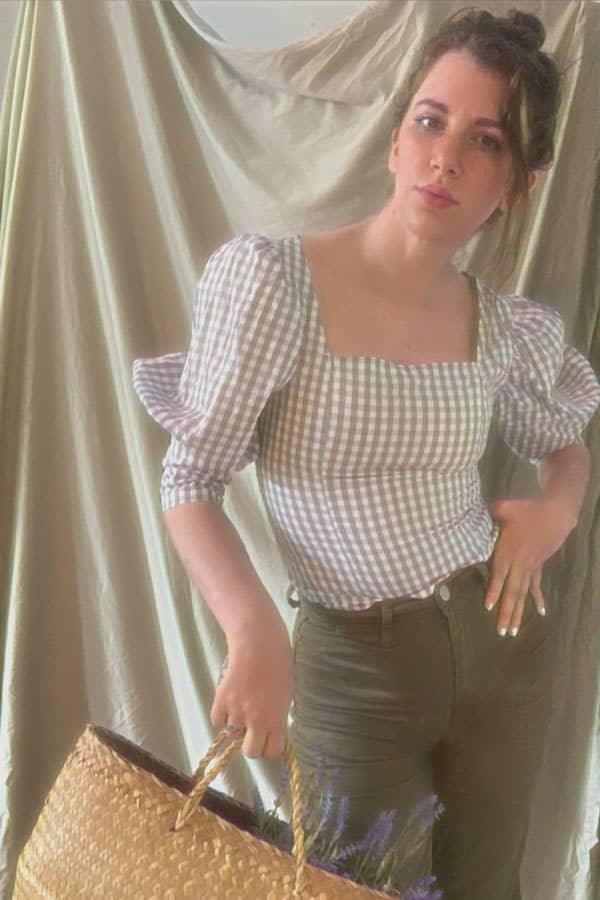 Cottagecore has blown up recently, probably in part due to its popularity on Tiktok. But it is defined as a "niche aesthetic based around the visual culture of an idealized life on a western farm". (source)
Common elements to include in your look is sustainability, farms, natural living, and gardens. It's a nostalgic and dreamy version of what living in a cottage would entail. This post will give you some more information and exact pieces to incorporate.
Dark and Light Academia
Academia fashion has been a subculture for years but has recently had a renewed power behind it. IT is sophisticated and scholarly fashion that usually includes tweed fabrics, neutral plaids, knits, and turtlenecks.
Dark and light academia just refer to the most dominant color palette.
Here are examples of light academia: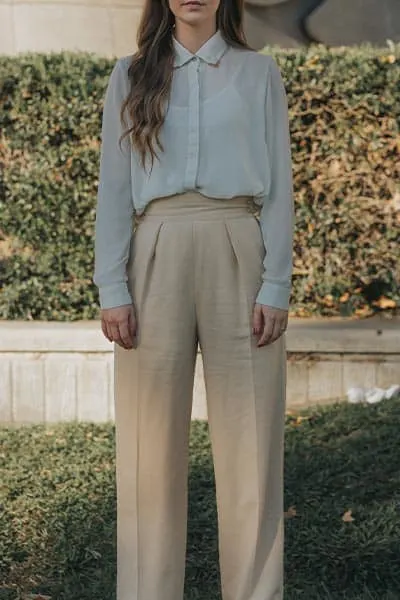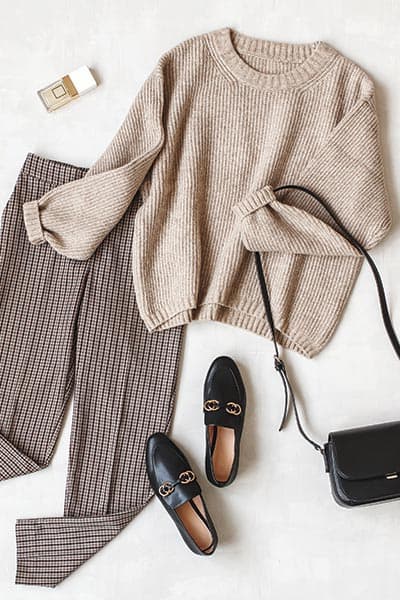 This fashion style consists more of beiges, tans, and light neutrals. It is also more closely linked to natural, and soft visuals.
Here are some examples of dark academia: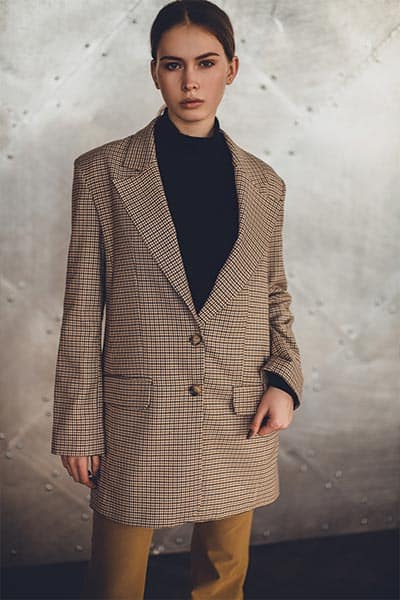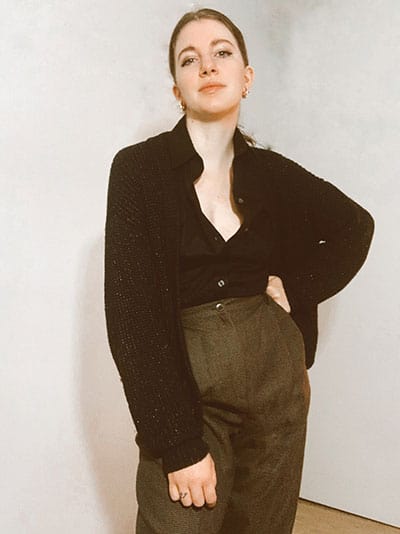 This fashion type consists of moodier colors, darker hues, and a slightly more gothic influence.
Preppy Fashion Style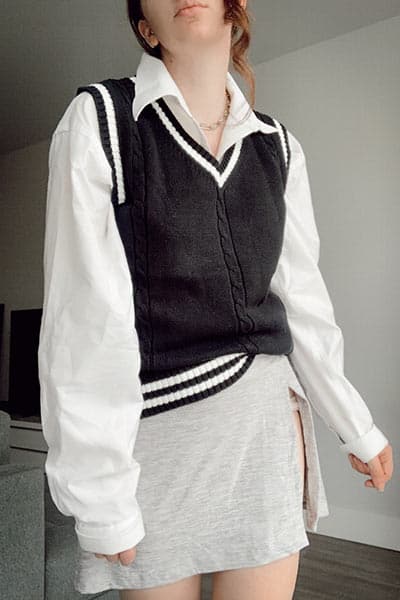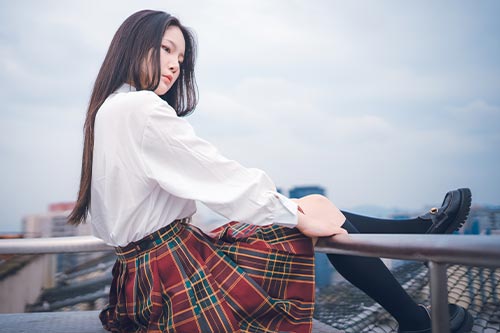 Preppy fashion style evolved from the classic university and prepschool/privateschools in North America. It is commonly associated with a wealthy look that incorporates sweater vests, chinos, tennis skirts, and polos. They often have small logos to denote their brand or school affiliate and inherent wealth.

It is essentially a young, but classic fashion style.
Punk Rock
Punk fashion was basically invented by the rebellious and creative fashion designer Vivienne Westwood who wanted to use her style to communicate rebellion and resistance towards standard culture.
Ripped or worn t-shirts with provocative sayings, leather jackets, fishnets, and studded black boots all embody this fashion style.
This is more than just* a fashion style and really embodies a movement of culture. Some other common visual aesthetics linked to punk is dark eyeliner, tattoos, and body piercings.
Punk fashion has continued to grow and other variations of its central form have evolved over the years. For more info on punk fashion genres, click here.
E-girl
E-girl fashion has seen a huge resurgence lately. I see it as a loose evolution from the emo-girls of the 2010's. From winged eyeliner, to striped black t-shirts, band shirts, and an effortless attitude, the e-girl has found its new place in fashion.
Some common items seen on an e-girl are: plaid skirts, oversized tees, crop tops, platform sneakers/boots, beanies, butterfly hair clips, chokers, belt chains, grommet belts, and heart shapes under eyes.
It has elements of anime (especially the beauty and bleached/colored hair) and roots in skater culture with some of the accessories and fashion pieces.
Lolita style
Lolita fashion style is very in depth to explain and has many subgenera. The goal of this dress style is not to look like a child, and is really only in name linked to the Nabokov book itself.
Lolita fashion first took its root in Japan and while there is a heavy emphasis on the "cuteness" of the style, it is influenced more heavily by the Rococo and Victorian eras of clothing. This fashion style is often characterized by a skirt with volume using a petticoat or crinoline. This is usually paired with a blouse or fitted jacket.
Despite the roots of the book itself, Lolita fashion has a focus on modesty and often incorporates bloomers, stockings, and skirts that hit at the knee. Lace is also a big trend.
A lot of lolita looks start with a black and white base and use color minimally.
Lolita fashion style has many diversions including gothic lolita, classic lolita, sweet lolita, sailor lolita, princess (or hime) lolita, and more.
Lagenlook
The lagenlook fashion style began in Germany and focuses on layering clothes of different lengths. It plays with traditional fashion proportion and is usually consisted of loose clothing.
Casual Chic Style
I think casual chic fashion has evolved into a catch all term for women to describe their styles. So understand that this specific fashion style has a very unique definition depending on who you ask, where they live, and other lifestyle preferences.
Generally speaking casual chic style focuses on smart elegance and a style that looks polished and functions for their daily life.
An excellent example of casual chic style would be a well balanced, sophisticated look composing of fitted (not skinny) jeans, a simple but well-styled blouse, a pair of medium (or small) gold hoops, and a pair of simple flats or midi heels.
This fashion style can also specify that you mix items from two categories- for instance a casual piece like jeans with a more tailored blouse. Or a pair of tailored slacks with a casual tee.
Geeky Chic
Have you seen "she's all that?" Because her pre-transformation is geeky chic. It's comfortable, slouchy, but still stylish.
This style usually highlights glasses, your hair in a messy bun, loose trousers or jeans, and a casual top.
It can also be a bit more preppy and integrate plaid skirts and graphic tees into the mix.
It's more casual and less scholarly than the academia style fashion mentioned above. It is also has a slightly more youthful style than academia fashion.
It highlights conventionally "nerdy" things like Star Wars, Star Trek, comic books, video games, and embraces a passion for a specific interest. (which is AWESOME, in my opinion).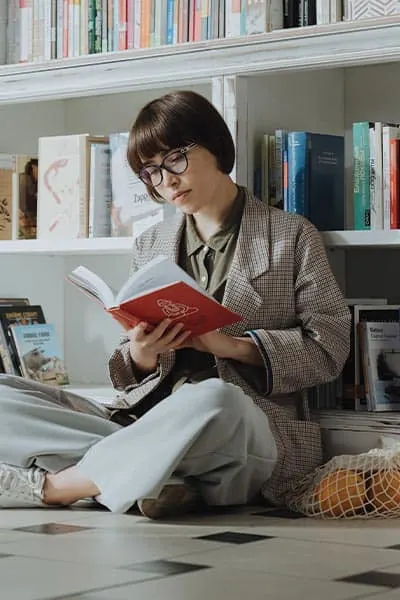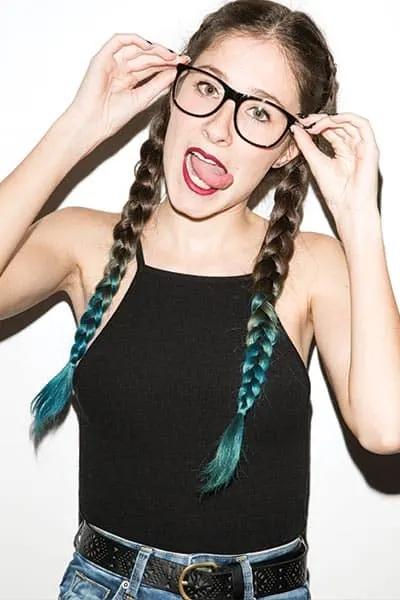 Biker Style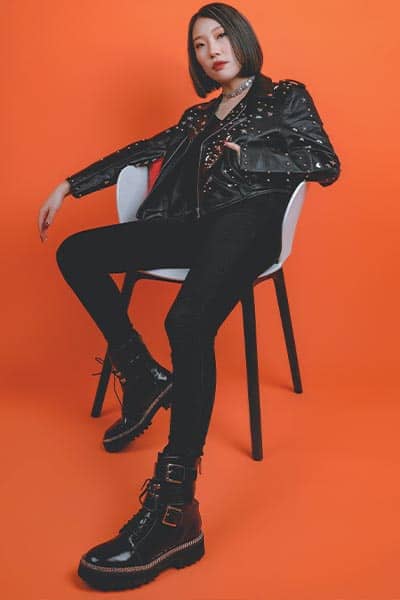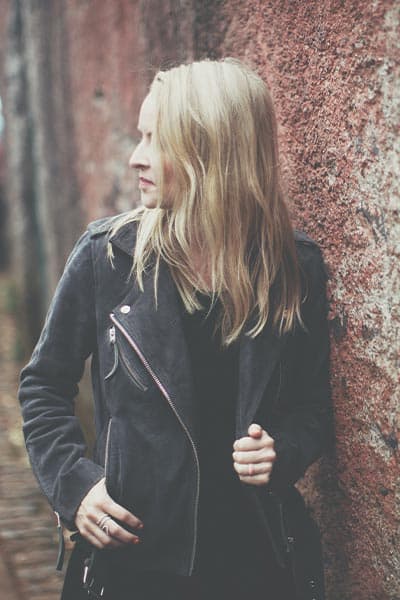 Biker fashion is first and foremost a means of protection for people who actually ride motorcycles. Because of the dangerous nature of motorcycles, leathers and heavy denims are a signature of their style (to protect their skin in case of crash).
So opt for leather pants, leather jackets, and a pair of sturdy boots. Bandanas seem to be a popular accessory (possibly rooting from denoting certain biker clubs or just to keep their hair back when wearing a helmet.
If you want to get the biker look but functionality is less of a factor here, you could opt for distressed denim and leather jackets. Biker jackets typically have patches on them but I would not put an actual biker patch on you jacket unless you in fact belong to that club.
Respect the function of the biker style, and emulate it without being inauthentic to the culture.
Psychedelic fashion
Psychedelic fashion was popularized in the 1960's and focused on colorful, mottled patterns. These patterns are originally inspired by African and Indonesian prints.
Reminiscent of an "acid trip" these trippy fabrics were put on everything from shift dresses, to pants, and even coats. It was an evolution after the mod fashion craze and was meant to symbolize a freedom from the traditional societal norms and the embracing of the self and exploration of the mind.
Tie-dye and paisley prints also popped up during this fashion era.
Hippie Fashion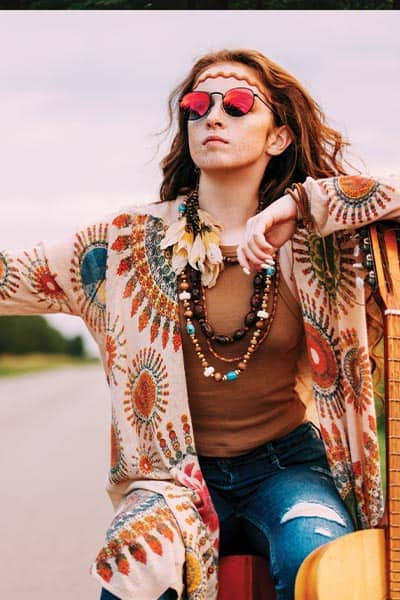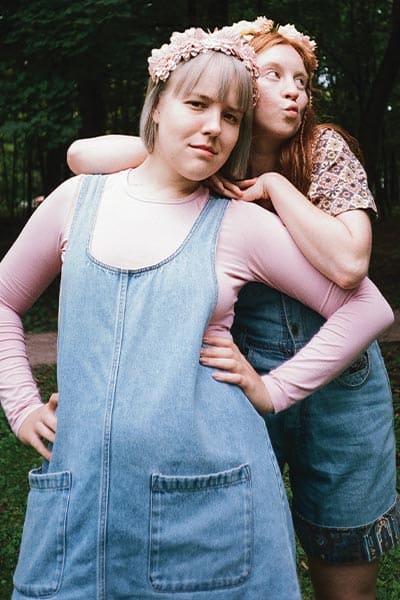 Hippie fashion rooted in a rejection of mainstream society and capitalism. It was a hodge podge of ethnic pieces, bell bottoms, tie-dye, and fringe. It was all about embracing a free love mindset and not being attached to material objects.
The hippie fashion style is about an easiness. Think un-done natural hair and little makeup.
Signature clothes of this fashion trend include: bell bottoms, headscarves, fringed vests, t-shirts, and flow-y dresses. Thrifting (including military surplus stores (despite the anti-war feelings)) were a big part of their ethos.
Burning Man fashion
So, generally speaking burning man fashion is not a fashion style you adopt for everyday life. It is very specific to one event, burning man (duh).
The fashion is meant to be a self expression of creativity and pushing boundaries and could almost be considered "costume" like.
Common items include bikinis, harnesses, tutus, masks, headdresses or crowns, and body paint. Metallics and colored leathers seem to be popular as well. The more embellished or over the top the better.
Flamboyant style
Flamboyant fashion focuses on attention and flashiness. It can be similar to the fashionista, as the outfits are not "everyday" looks.
This style is often full of saturated hues, bold silhouettes, and prints or embellishments that command attention.
There is not one outfit formula for the flamboyant fashion style. Incorporate some dramatic pieces and an outfit that commands attention and you will have it mastered in no time.
Parisian / French-girl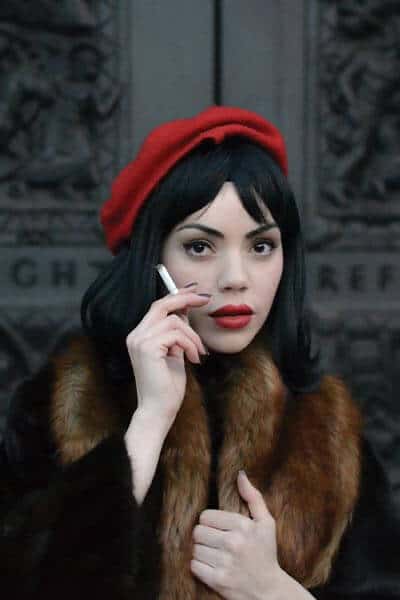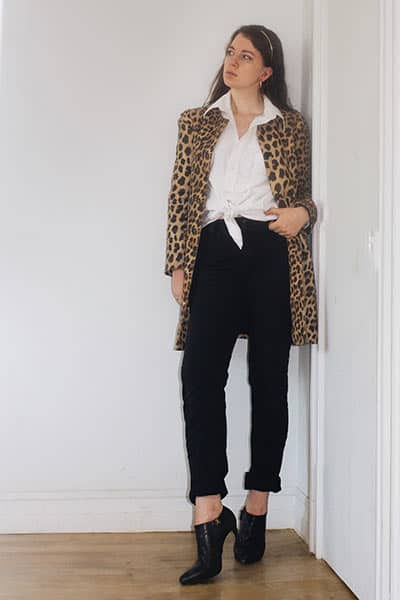 French girl fashion is all about embracing the Parisian ethos of minimalist sophistication. Typically they have a smaller, more refined wardrobe that is filled with classic items like a great blazer, well-cut denim, and midi block heels or ankle boots.
Typically Parisian fashion is composed on neutrals and a few strategic prints like a muted floral or stripe.
French fashion focuses on basics and elevates their look with style tips and sophisticated accessories. Minimal jewelry works best for this fashion style.
For more outfit ideas and Parisian style tips check out these posts:
Ultimate how to dress like a Parisian girl in fall
How to wear a blazer: American vs. French Girl Edition

As I mentioned previously, this is a broad strokes overview to get you started on defining your style. And each fashion style has details and subgenera that should be investigated more in-depthly if you choose to purse it.
Fashion is about identity, and communication and shouldn't ever be seen as frivolous. If you feel any category is missing or is incorrect, leave a comment below (respectfully please), and I will do everything to update it.
Now, go explore what fashion style defines you.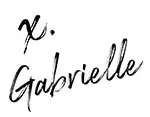 Pin the below image because there is a lot to digest in this post!