Glowing, summer skin?! We all want it- the freedom to shed all that makeup and just enjoy the sunshine and bikinis. But, it can be tricky to transition yourself and your skin to a point where you are not dependent on that nifty makeup bag. But- I've done it, and it's not as hard as you might think.
Ok- so summer is a time for shedding the million pounds of makeup we might embrace during those colder months.

In summer, we want fresh-faced glowing skin that exudes youth and beauty.

We don't walk liquid makeup leaving a trail of breadcrumbs wherever we go.

I know your pain- and ditching that heavier foundation and more elaborate makeup can be a process…
But, I'm here to help you out along the way as I just did this process and can now safely say it is not only feasible it is well worth the week of adjusting.
So here's how you begin.
Let's first off by saying if you are not cleaning your skin properly- your skin will never be at its peak. So if you are lost on what products or what steps you should be doing every night, check out this post.
Ok- so let's assume now you are a skincare guru and you just need help getting your skin to that glowing, easy state so that you feel comfortable enough to go out of the house without makeup.
Here are my tips for doing this.
** we may earn a commission from you clinking the links in this post at no additional cost to you, for the full affiliate policy, click here.
1. Invest in a tinted moisturizer AND a sunscreen.
They need to be separate. This will be critical for you to be able to protect your skin and keep it looking youthful. The sunscreen needs to be light and made for your face. My favorite option is this one.
A tinted moisturizer will be the transitional item that gets you from heavier or thicker foundations to ideally a no makeup or light makeup look. You can choose to keep this as part of your summer makeup routine or ditch it after you've given your skin a significant amount of time to breathe- this is up to you.
Personally- I go without unless my skin is being a bit hormonal or I haven't had a lot of sleep and then the tinted moisturizer serves as a light option that smoothes out the unevenness.
So these two things will be essential for your summer skin.
2.

Exfoliate.
I know- you probably do it either too much or too little… It's one of those skincare regimen items that we either get obsessed over or forget it is even an option.
Exfoliation is an important part of clearing out your pores and getting rid of dead skin cells. It's integral to smoother skin texture and preventing pores from getting clogged.
The best part is you don't even have to buy anything to get a gentle and effective exfoliant. Try this at home recipe for an exfoliator that will help you get one step closer to summer skin.
This is key to transition your skin from being under all that heavier makeup- to a makeup-free alternative. It allows your skin to be refreshed and rejuvenated so that it can have that youthful appearance again and avoid looking dull.
If you prefer to buy an exfoliator- this botanical scrub is my favorite one that works best with most skin types.
Exfoliation should be done on a weekly basis (ideally twice a week), but not more regularly than that. The goal is to turn over your skin, not scrub it dry or leave it raw.
3. Evaluate your diet.
Ok this one was hard for me. I was annoyed my skin was not bouncing back as fast as I thought it should and that my ability to go makeup free for summer would be inevitably down the drain. But, with a slight adjustment to my diet- I was able to achieve this look.
So what did I do to my diet? Well, I was just a bit more careful with it. I didn't fully restrict myself from anything but I did limit or substitute sugars and dairy where I could.
My usual milk latte turned into an almond latte and my sugar addiction was quelled with more natural, healthy options.
I also limited my alcohol and upped my water intake. I'm not much of a water drinker, so I found adding a few drops of flavored hemp oil to my water helped make it a bit more palatable and not taste like, well, water.
You have to remember your skin is an organ, and moving towards a healthier lifestyle for your body will be reflected in your skin, too.
4. Talk to a professional or do some research on what your skin needs.
So for a while, I was wondering why I gave so much attention to my skin and it was still acting like a little bitch. Like, I buy nice products, I clean it well, and I treat it like my second child- yet it still didn't look like I knew it could. Well, I finally talked to a dermatologist and they said for my skin type I was using the wrong cleanser. It was a little crazy that after two days of using the right cleanser my skin had done a 180.
The point with this is that you need to realize that as you age and grow your skin texture and "label" can change.

As a teenager, you might have been acne prone, but now you have sensitive skin.

It depends on a variety of factors and lifestyle changes/choices.

So- either invest in an appointment with a dermatologist of aesthetician OR you can take a skin type quiz and see what type of skin you have at this moment in your life.
Imagine trying to teach a native Spanish speaker English- you would not go about in the same way as you would teaching a child English. There are subtleties and pivots that you would adjust in order to bestow the correct information in a learned and full manner.
The same is true with your skin. You must know it in order to treat it and care for it properly. You must grow with it.
5.

Give it at least a week or so.
So I wanted all of this work in a day- I'm impatient like that. Once I made some small changes I wanted my glowing, summer skin immediately. But that's not really how it works. So for a week straight I kept my makeup routine as light as possible- a little tinted moisturizer and a bit of brow gel and that's it. This helped with the transition and allowed all the changes I had made to start to take effect.
And then I took two days and forced myself to go completely makeup free. This step is critical if you want to ditch the tinted moisturizer at some point. You must allow your skin to breath and you must start to adjust to what you face looks like without makeup. I chose two days where I wouldn't be interacting with too many people and by the third day I was very pleasantly surprised at how far my skin had come.
So the point of this post is to improve your skin but it also to get you to a point where you feel comfortable wearing no makeup if you so choose.

Summer is full of pool parties and lake adventures and sweating. It sucks to be the one worrying about her makeup or running to the bathroom to reapply.
Use this week of adjustments to start accepting a more "bare" you and embrace your strength and beauty.
If I can impart one word of wisdom to you- it is confidence. Confidence in yourself will make you be able to tackle anything. And this is as much about getting glowing skin as it practicing having confidence in yourself.
Stop hiding behind your makeup, and start the journey to be comfortable in any skin. Especially the skin without makeup and glows.
shop this post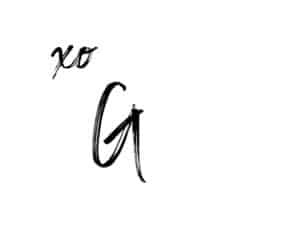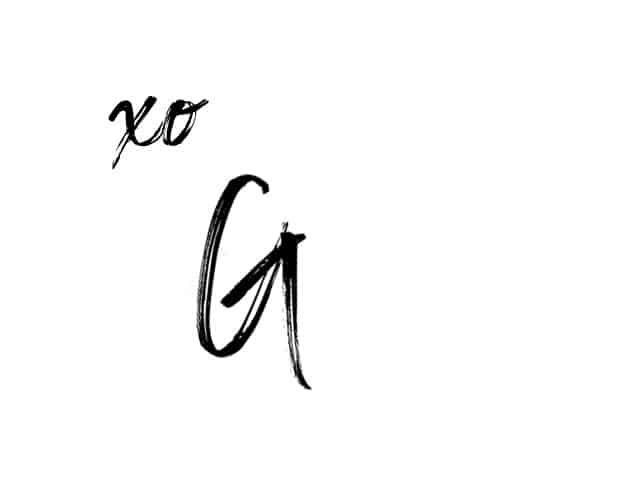 PIN THIS FOR REFERENCE