So I lamented to my intelligent and amazing friends over group chat that I had yet again fallen victim to amazon's bewitching call to purchase.
What had I bought? Well, one thing was actually something I needed:
The Lume cube:
I highly recommend this if you need a small, portable yet powerful light for photography.
But the other….
The Mermaid Hair Waver:
Now, I don't actually need "mermaid" hair- I'm self-isolating, remember? Nor, do I actually spend a significant amount of time on my hair, like ever.
But, between the subtle and persistent pushes crossing my social media platforms, and my itchy trigger finger with my credit card, I caved and bought it.
On the plus side, I found it easy to use and I liked the results. So it's not a "mistake" per se. Just a rousing example of how susceptible I am to marketing and how I fill my time alone. I quickly tried it for the below TikTok and while it is kind of heavy, I think it is easy to use. (and that it will become more doable with practice).
But in response to my childish text complaining, that I, an adult, had, in fact, used MY money to buy something of my own free will, my friend stated: "amazon money doesn't feel like real money".
And boy, is that true. It seems ESPECIALLY true in quarantine.
One major win though- this soap brow. I love anything that gives the illusion of full brows. But the beauty of this product is it is like a hairspray/volumizer for your brows. It takes my slightly deflated, flat brows and brushes them into perfect bushy brow heaven.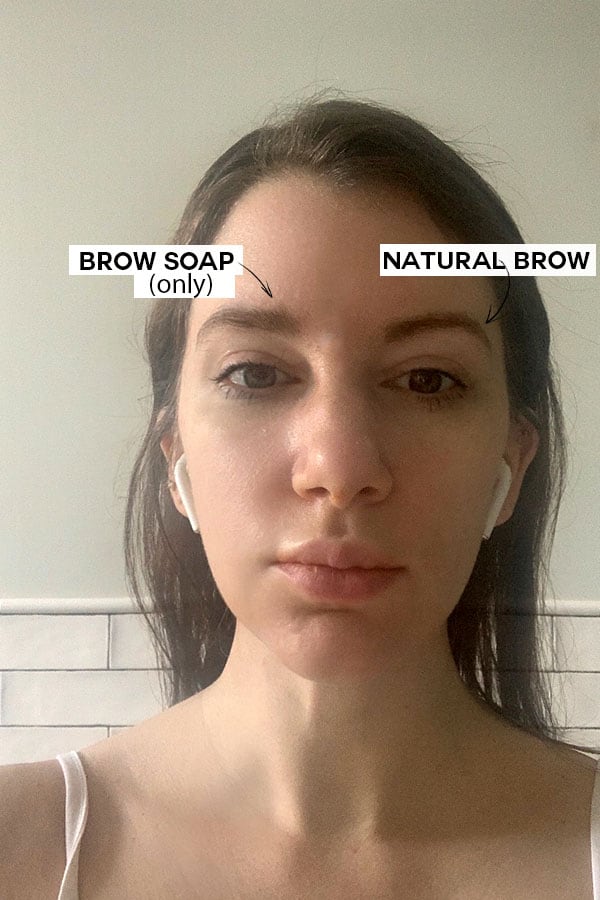 Note: I have no makeup on besides the brow soap. You can see that brushing my brows into place (no pencil or colored gel) gives them a much more voluminous look and actually makes that eye appear brighter/bigger.
Now, onto other productive things during the quarantine.
I've probably doubled my reading intake these past two weeks and I've had the pleasure of starting, finishing, and/or enjoying these reads:
BOOKS (bought and read during quarantine, book report to follow 😉)
I am in the thick of Bell Hooks' book "all about love" and if anything has made me evaluate the definition of love and the purpose of it in life, it is this book. It really is an eye-opening and thought-provoking book, while still being an entertaining read.
But self-isolation is also a time for self- reflection and not just mindless consumerism…. right?
So I posit that just like the earth seems to be eagerly healing itself without the myriad of interruptions by the human species, that we as humans could gain valuable healing from the isolation from the noise we once called our daily lives.
However, the one hiccup in this argument?
Social media.

It's an addiction most of us have, whether we like to admit it or not.
While I have a very good reason for checking social media often, after all it is my job…The reality remains tracking analytics and purveying trends and successes is only half of my screen time allotment.
The other half is spent mindlessly scrolling, socially-distanced yet somehow emotionally engaged in people that I don't even know IRL.
This begged the question of a true social media detox.
I honestly wonder how many days I could go. 2 days? A week? Forever.
There are a few people I have come across in life that genuinely seem to have no interest in social media. And while I did try to nudge them to tell me the secret, their answers left me with little clarity.
Is it the fact they are so socially content with their lives and self that they don't need the support of social media or the validation?
Or, it is simply they find it a waste of time?
Anyone who claims it is mindless drivel obviously hasn't done their research. Nowadays, everything from the most complex of theoretical and philosophical concepts has a presence on social media.
And, in some ways progress this high level of intelligence in a more mainstream format, to further the knowledge of our species as a whole.
View this post on Instagram
And, who could hate that?
Reluctantly, I only have my own deep dive into social media to draw from.
So what has social media given me during this quarantine?
A semblance of normality. Understanding the waves of optimism and the feeling of dread is normal. That everyone is showing a similar reaction.
Creativity. On a pre-quarantine day, I would go to a museum for inspiration, peruse a new area, or immerse myself in nature. But while in the depths of our quarantine sentence, those options are not only not plausible, they also don't seem to really relate to the current crisis.
However, social media is instant. So the work and creativity I"m being exposed to is a direct voice to the issues at hand.
This, helps things feel a bit more balanced.
I've seen the articles slamming celebrities for showing their mansions at a time when most people are financially hard up or struggling at the very least. However, and I have an insane amount of empathy for people struggling during this time, I say there is a very easy answer to this. Unfollow them.
If you don't like your social media experience, start by evaluating who you are following and the motivations to doing so. Do they inspire you to be a better person? Or do you just like to silently mock and judge them? Or do they just not align with your values or lifestyle?
These are all important questions to consider, especially when all alone. In quarantine.
So, that being said. Being alone. It can be hard.
You know when they talk about love languages. I've never actually read the book that discusses this "mind-bending" concept but it's become so mainstream from a general perspective I can say without resistance that my love language is touch.
Meaning I appreciate touch as a way of communication. And a representation of love.
And, I have to say. Not giving a friend a hug, or kissing someone goodbye, or even having the opportunity to do these things- is a bit weird.
I'm not complaining, more so… analyzing what my pain point has been during this albeit productive time alone.
Things I'm looking forward to:
View this post on Instagram

SXSW online. Amazon once again has come to the rescue and they have decided to stream a collection of movies from the festival (FOR FREE) for 10 days in the US.
And if you're looking for more resources on how to stay connected during social distancing, check out this post that I wrote last week. It has some great ideas on how to fill your time and connect with your friends.
And to end this rant, the thing I'm missing most?
This was a hindrance I was putting on myself. I felt because I wasn't going anywhere that fashion wasn't central to my existence. For a split second, I believed that and I fell into a major depression and basically lost all sense of self.
It may sound dramatic but that is how central fashion is to my identity.
But I decided there was no reason why my wfh and causal home outfits couldn't be fashionable too. So I brought out my favorite sweatshirt currently: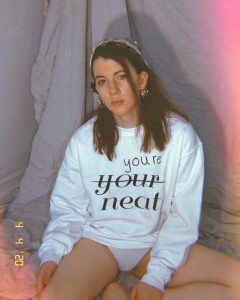 And did a whole post on outfit ideas focused around an easy graphic sweatshirt like this one.
And I also did a post all about casual, cozy loungewear.
It made me realize that dressing has to be for me, regardless of whether the world appreciates it or not. And for not, my feline audience has approved of my efforts to look more stylish while quarantined.
That being said, I'll sign off and hope that my ramblings made you think, or laugh, or in the most ideal worlds took your mind off the current world pandemic.
Anything else you want to hear from me? Let me know.
And, I started doing this slightly weird thing of designing my own iPhone wallpapers. Positive quotes, inspirational images etc. I put some up and you guys (as far as I know from the response) have really liked them.
So I decided I would put them all in one place moving forward. Check them all out here.
Otherwise, stay safe and…. Carole Baskin killed her husband.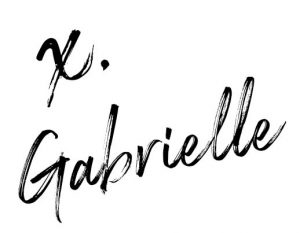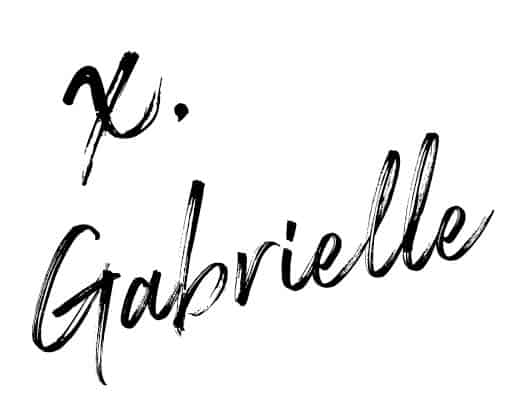 Not going to argue with you if you want to pin this, so go ahead….