Do you ever get that shopping itch you can't scratch? Your partner broke up with you, your stomach is bloated, and you have absolutely nothing to wear… Not to mention those staple stores you usually peruse online for a quick dopamine hit just aren't cutting it.
Sure, I LOVE a good Zara or Asos haul, but sometimes it just doesn't satisfy that " I need to feel better so I'm spending some money on clothes" void.
But, equally important, is not going into massive credit card debt just to get over your crap day at work or a boy who doesn't understand the concept of texting. Enter in, these trendy and affordable online stores that will feed all your fashion dreams AND save your bank account.
we may earn a commission from you clicking a link in this post, at no additional cost to you. full affiliate policy, here.
14 NEW trendy and affordable online stores you need to know about:
Basically everything is under $100 and oozes coolness. Their pieces are modern and trendy but also fall into fashion staples, so they won't be totally unwearable in a year.
They have some great trendy jackets and blazers, but I think my favorite is their trendy, elevated tops and dresses like these:

This ultra-cool Australian online store is definitely worth checking out. With almost everything under $80, they have some of the cutest trendy cardigans and AMAZING affordable jewelry. If you like trying new trends but don't want to invest an arm and leg, this is the trendy online store for you.

related: 7 super cool ways to wear a bucket hat
So this might fall outside super affordable with most pieces costing between $80 and $300. However, this is the IT girl brand with loyal customers like Kendall Jenner, Bella Hadid, and Emily Ratajowski.
This brand was created by OG fashion blogger Rumi Neely. I would recommend keeping an eye on this site because her designs are usually very early to the fashion trend scene. So if you want to be the first to rock a trend, this is a must online store to try.
And to be fair, the pieces I have from this brand I still wear a year or two later; they can be worth the investment if you're really gaga over an item. Also, you can get 10% if you sign up for their newsletter.
View this post on Instagram
A super cool online store that aims to provide you pieces missing from your wardrobe. They don't put out "collections" but rather singular pieces that are chic, very well made, and fill a style void.
Their average prices are under $200 and worth investing in for their unique pieces, especially their dresses. A must try if you love floral prints.
View this post on Instagram
If you love eclectic individual pieces that have retro undertones, you will love this Australian brand. Their average prices are under $200 and their one of kind prints and cuts are a perfect addition to add some character to your wardrobe.
I especially love their corset tops.
View this post on Instagram
This affordable online store is a must for any festival lovers, and fashion trend-savvy people. They have a distinct 90's and 2000 vibes and will satisfy any seasonal trends you've been dying to try.
I love their patchwork jeans and their 2000 style crop tops. And the best part, almost everything is under $40, with a lot of items ranging from $10-$20.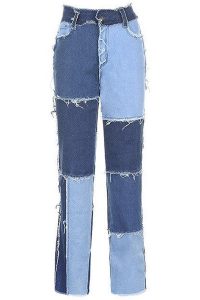 Another Australian company for the win. But don't worry about shipping because they ship in 2-4 days with DHL express.
Tiger Mist is another trendy (and cheap) online store to have in your Rolodex. With a PERFECT oversized blazer under $100, and the chicest pair of straight leg jeans at $70… It's a no brainer.
They also have some fun sweats that are really on-trend right now. I love their unique cut out tops for an evening out.

This brand is perfect for anyone who likes trendy and edgy fashion. They have great streetwear style pieces, cool loungewear sets, and some major 2000 fashion vibes.
I love their "lover" loungewear set and their wide-leg jeans.

Sexy dresses for your new hot date, cute workout sets to get your sweat on, and everything averages under $70.
View this post on Instagram
Do you love 2000 fashion trends or have slight e-girl vibes? Well, Gen Z labs is the trendy online store to try.
They have amazing trendy pants, like their flame pant. And some super cool graphic t-shirts. Best part? Everything averages under $50.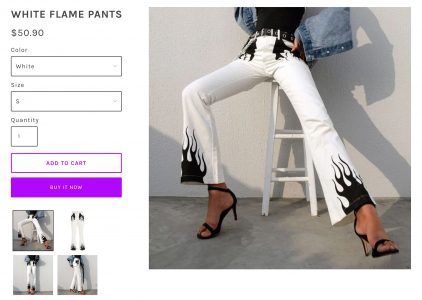 This black-owned trendy online store has some fun pieces to spice up your wardrobe. This brand is especially cool for a concert or festival.
View this post on Instagram
Can we talk about the epitome of easy, chic clothes all averaging under $50? If you love classic, elevated fashion staples that have a modern edge, this is your chic online store.
I love their shirts and tops especially.
View this post on Instagram
Romantic chic fashion pieces at an affordable price? Yes, please.
Be sure to check out this affordable online store for blouses and dresses especially. It has reformation vibes but at half the price.
A trendy, affordable online store option for your party dresses. Need a cute dress for that date or party coming up? Lucy in the sky has chic and sexy dresses at your disposal.
View this post on Instagram

So let's just admit it already. We love to try a new fashion trend, update our look, AND save money. These trendy and affordable online stores will help you do just that.
Whether you need to be sexy for your date, be the biggest baddie at the party, or simply want to spice up your look and get your fashion fix, these online stores will make those dreams a reality.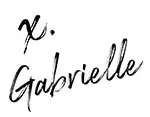 Pin the below image so that you always know where to find trendy, affordable clothes