Style is a crucial element to feeling your best and showing the world the best "you", but getting your dream style can really add up. Whether you are looking for more pieces for your wardrobe or clothes that fit the latest trends, sometimes it feels like the only choice you have is eating ramen for the month and getting those dream boots.
But did you know there are plenty of ways you can look great without spending a lot? There are so many tips and tricks to save your budget AND get the style of your dreams. Not to mention, you are also being kinder to the environment by using some of these tips and keeping items out of landfills. Read on as we explore some great ways for you to have a stylish wardrobe without breaking the bank.
How to Look Fashionable on a Limited Budget
1. Develop a Capsule Wardrobe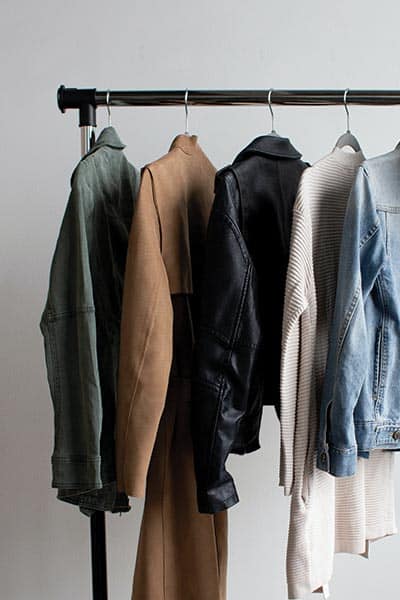 So many stylish people are trying to pare down their style to be more "capsule wardrobe" friendly. Why? Because it is a great way to organize your closet and create a wardrobe you love and actually use.
But what does this mean exactly, and how can it work for you? A capsule wardrobe is essentially mixing basic pieces together with small accents that consist of seasonal or trendy pieces. As a result, you will have plenty of items that fit your personal sense of style, and you won't have a hodgepodge closet full of wasted money and items you never know how to wear. This is what you need if you want to incorporate your sense of fashion into a smaller wardrobe without spending a lot of money.
And, if you're new to this site, you might not be familiar with the plethora of capsule wardrobe information I have for you. Not only do I have capsule wardrobe and outfit guides for each season (updated every year), but I also have the tools to teach you how to build a capsule wardrobe yourself. You can find all the capsule wardrobe material, here.
And, you can sign up for my email list below and receive the free capsule wardrobe outfit guides!
2: Invest in Wardrobe Basics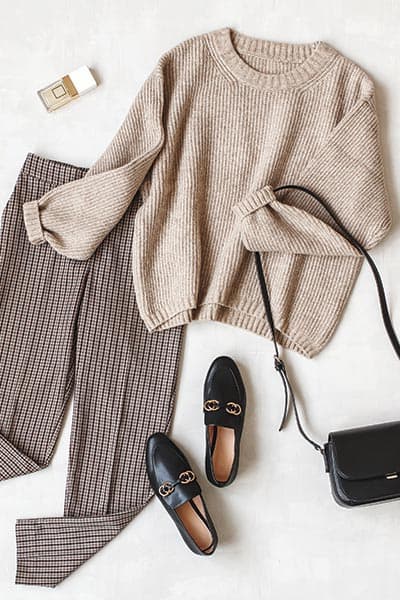 Next on the list, investing in wardrobe basics. This is another great way to simplify your look while keeping it stylish at the same time. You should start with classic items such as a great pair of jeans, heels, and even a cute blazer. Then add in your favorite outerwear, such as a trench coat or a nice leather jacket. Finally, top it off with stylish accessories like the perfect pair of sunglasses and you will never go wrong.
Let me clarify! Having wardrobe basics does NOT mean your wardrobe will be boring!
Having a set of foundational wardrobe pieces will ensure that your wardrobe can easily mix and match with one another, and avoid a closet full of pieces you never wear. It's like building a house, you need a strong foundation to be able to do all the fun design elements and ideas you envision.
And, if you need help finding those crucial pieces, I have a complete list of 12 wardrobe essentials and a guide to finding ones that match your style, here.
We may earn a commission from you clicking a link in this post. And as an amazon associate, we earn on qualifying purchases. Full affiliate policy, here.
3. Audit your Closet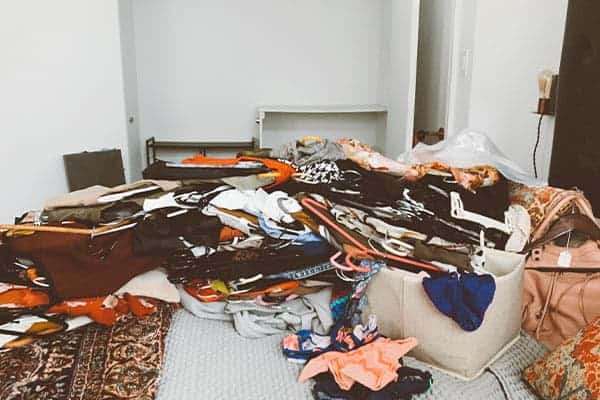 Once you have pared down your wardrobe and simplified it with basics, it's time to go through all of your pieces. If you are trying to save money on fashion, the first thing that needs to be done is an audit of your closet. You can do this yourself or even ask a friend to help.
This means going through every item and asking yourself if it fits into your lifestyle. If not, you should consider getting rid of it. Of course, this will be easier for some than others, so only get rid of the clothes that you do not need or want.
And, if this seems like an insurmountable task to you, check out my 9 rules for closet cleanouts that are painless and effective.
4. Don't Impulse Buy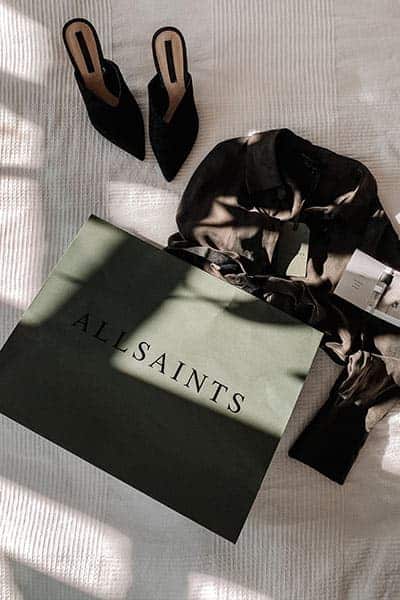 A great way to save money in fashion is to avoid impulse buying altogether. When you go shopping, never think of it as a recreational activity. It should be viewed as a way to add necessary pieces to your wardrobe that fit your current style and needs.
If your closet is already full, then there is no need for you to buy anything else unless it fits into these criteria.
Impulse buying leads to a haphazard closet and ends up blowing your budget for items you really love or need. Style on a budget is easy if you have a plan for your closet and style goals.
In my Craft the Closet of Your Dreams Playbook, I have specific steps to audit your closet and create a list of wardrobe gaps for your lifestyle. If you want more info on that, check out the product here.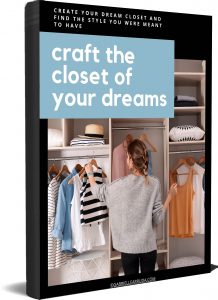 5. Set up Sale Notifications and Look for Coupons
A great tip for saving money on fashion is to set up sale notifications and look for coupons. If you are someone who loves shopping, it can be easy to make a habit of buying something new every time you go out. But this can really add up if you are not careful.
To avoid overspending, it's a good idea to set up sale notifications on those pieces you want but just can't quite afford right now.
Here are some websites that have a great sales alert option:
Planning to invest in a wardrobe staple but don't have a coupon code for that store? Check the website to see if they offer discounts for signing up for their newsletter. There is often a 10-20% coupon when you first sign up.
You can also check eBay for coupon codes for stores. Just search "store name" + coupon and see what comes up. This isn't always effective for clothing stores, but it doesn't hurt to try, and it's a great technique when furniture shopping. And when you save more overall, you have better budgeting skills and more money to invest in your wardrobe pieces.
6. Don't Use Your Credit Cards
In order to cut back on your spending in general, it is a good idea not to use credit cards when you are shopping for fashionable pieces. This can be harder than expected, especially if you have rewards tied to your account or discounts depending on the type of card you hold.
However, if you want to save money in the long run, it is best to avoid using your credit cards when shopping for clothes because it will be a slippery slope. First, it's a pair of jeans, then you're justifying that Chanel Boy bag because you deserve it.
In order to be stylish on a budget, you need to be financially smart and develop good shopping habits. This way, you will have the money to buy those pieces that are really important to your personal style and that will genuinely make you happy. So, avoid the debt, and ditch the cards for wardrobe building.
Related: How to look expensive no matter your budget
7. Buy Second-hand and Learn to Thrift
Another great way to find stylish pieces without spending much money is to buy second-hand and learn to thrift. There are many options for this nowadays, such as your local thrift stores, The Goodwill, Depop, Ebay, and even Etsy.
You can also try other online marketplaces like Thredup, Thrilling, Poshmark, and even Facebook groups where people sell their new or gently used clothing.
Shopping second-hand can be a gold mine of unique pieces that help you define your personal style AND keep you from breaking the bank. I regularly shop at L train vintage in Brooklyn, where I can get tons of great staple pieces for under $20 each.
For instance: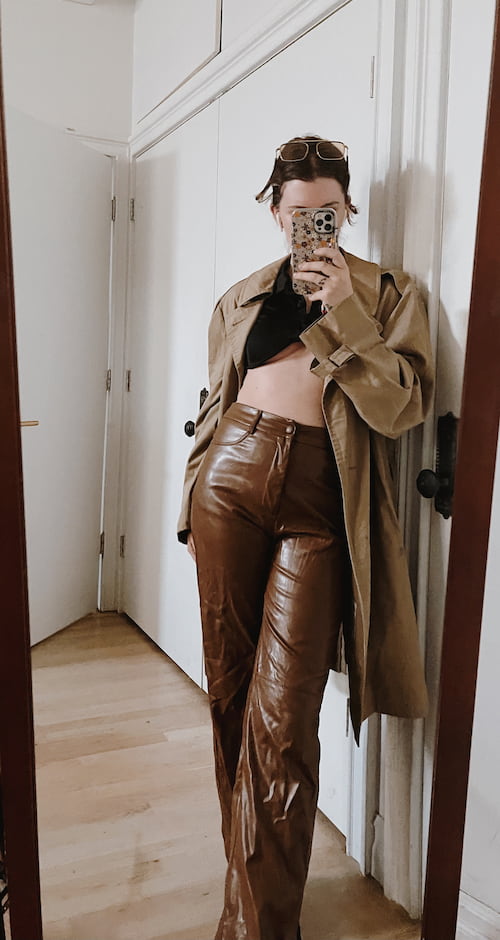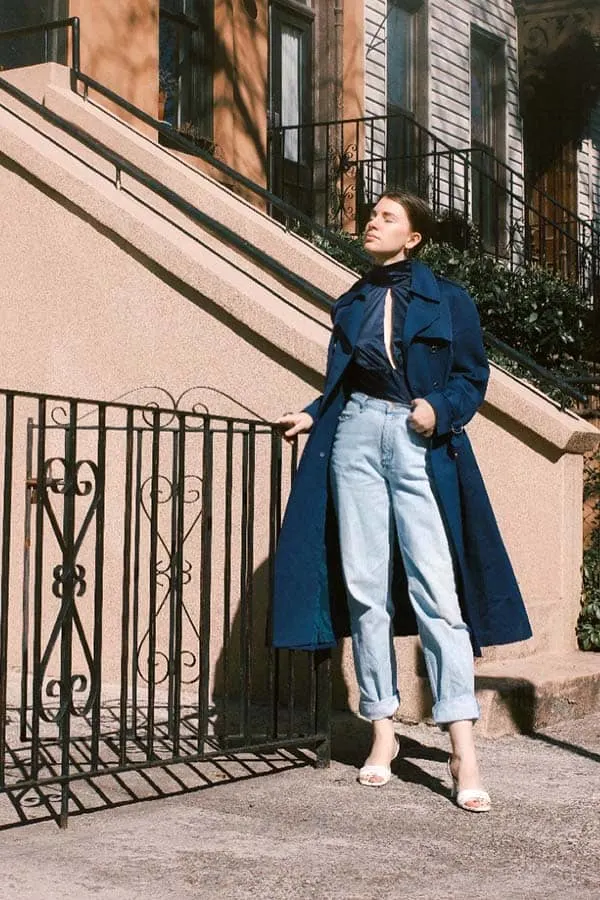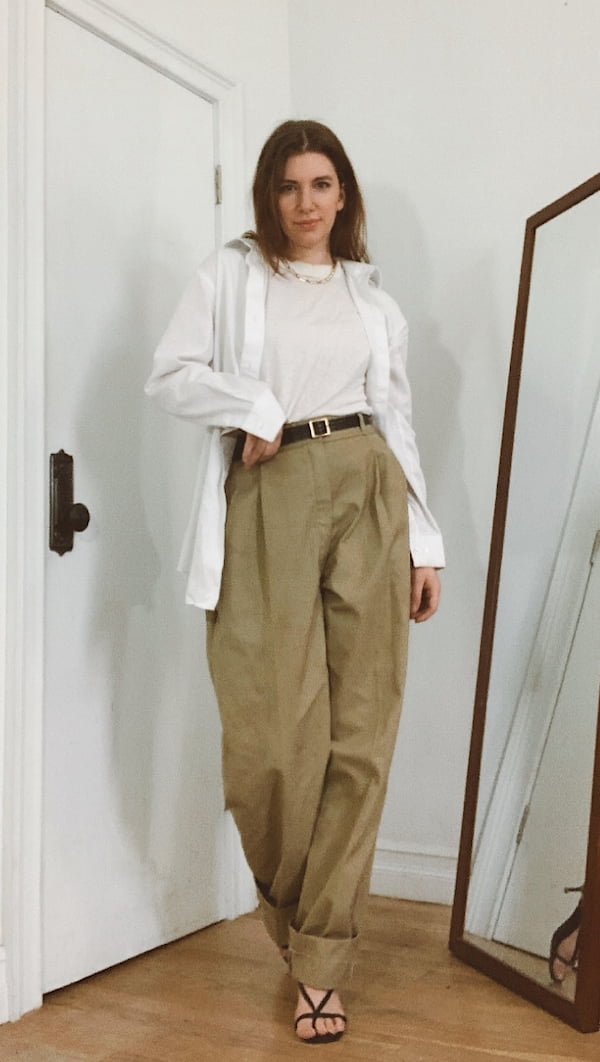 And, if you want a slightly higher-end option you can also check out The Real Real or any local consignment shops.
8. Online Outlet Sites
Another amazing place for saving money on fashion is through online outlet sites. When you are shopping for clothing, it's important that you have options. That's where outlets come in. Sites like Nordstrom Rack and Saks Off Fifth provide a wide range of designer pieces for a fraction of the price you would pay elsewhere.
So don't be afraid to regularly check these outlet sites, or visit an outlet mall when you know what items your closet could benefit from. Remember, no impulse shopping, always shop with a plan!
9. Clothing Swap
If you are looking to try different styles but don't want to spend any money, then consider hosting a clothing swap. This can be done with friends or even coworkers.
Basically, everyone brings the clothes they no longer wear and sets them out on a table for others to look through. You can then take whatever pieces interest you and leave the rest for others. When it's all over, everyone goes home with a whole new outfit.
10. Sell the Pieces You Don't Wear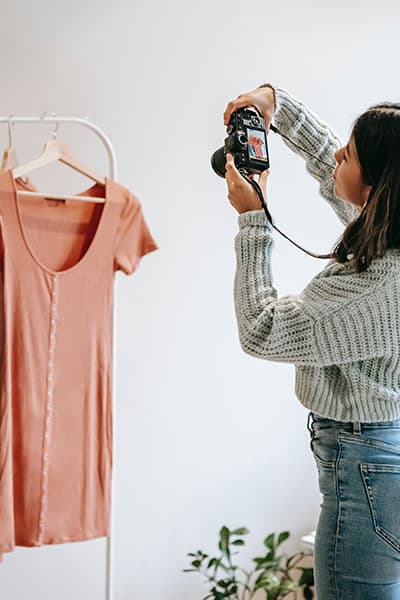 Another way to save money in fashion is to take the extra step and sell the pieces that you do not wear anymore. Though this takes more effort than donating your clothes to charity, it's worth it when you consider the amount of money that you can potentially earn. You can do this by setting up a free Poshmark account or selling items through Facebook marketplace.
related: How to sell on Poshmark as a beginner
11. Mix High and Low pIeces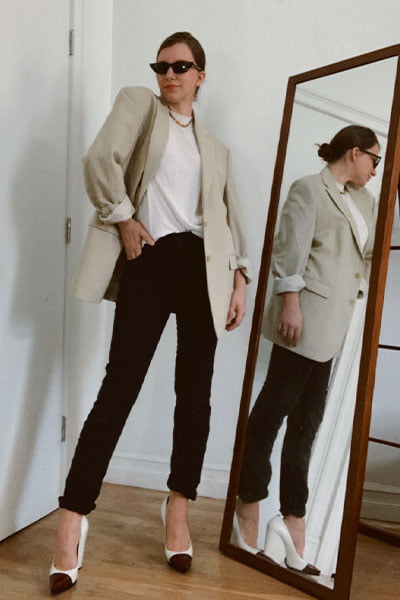 When you are shopping for clothes on a budget, it's easy to feel limited and constrained. But if you mix high and low pieces together, you can create your own unique look without having to spend much money at all. After all, Victoria Beckham is known for mixing high-end pieces (like the Row and her own line) with classic affordable staples like gap jeans.
When you invest in those wardrobe staples, you have some high-end foundational pieces that can be mixed easily with some of your trendier or lower-budget styles. Zara and H&M offer some affordable, trendy pieces that can be added to your wardrobe without breaking the bank. And while I certainly don't endorse a "wear it and throw it away" style mentality, integrating a few trendy pieces into your style can be a fun way to look stylish on a limited budget.
On average how much should you spend per month on clothing?
The usual rule of thumb is no more than 5% of your monthly income should go towards clothes, but this varies depending on how often you shop and if you have a strong foundation of wardrobe basics. When building up your wardrobe basics you might find you invest more that month to build your wardrobe out. It is very subjective; therefore, follow your heart to dress your personality well while not over-spending!
What pieces should you spend more money on?
Generally, I recommend investing in pieces that are versatile and can be worn with many different outfits. This usually means investing in basic apparel that is neutral in color, made out of quality fabrics, and simple silhouettes. It will help you build a wardrobe that is easy to mix and match together without having to worry about spending money on new items for each outfit!
This also depends on your personal style, but I find investing in your own unique style staples to be the most effective. For me, that includes a great pair of jeans, a wool coat, a trench coat, and a comfortable, stylish shoe.
Here's my in-depth guide on starting a capsule wardrobe that should help get you on the right foot.
What's the difference between shopping at a department store vs. shopping at an outlet?
Both of these types of stores offer a wide range of clothing and styles, but there is a difference in price and how long ago the items came out!
Department stores will carry name-brand apparel, however, it can be very expensive because you are paying for the brand name and the most current selection of pieces (most in season). Outlet stores usually carry the same brands but the selection is from previous seasons, and sometimes they offer their own line from that designer that is slightly lower quality or "bridge" level.
What stores should you shop at if you're shopping on a budget?
If you are trying to save money when it comes to fashion, then take advantage of all your options! You shouldn't be afraid to mix high and low pieces, or experiment with thrifting, secondhand, or sale alerts.
I love Zara, H&M, Mango, Amazon (here's my storefront to check out my most recent style finds), and Nordstrom (with sale alerts) for budget-friendly shopping. And second hand shopping through Etsy or local stores is key to finding unique pieces at an affordable price.
How do you avoid impulse shopping?
The easiest way to avoid impulse shopping is by doing your research ahead of time. Set a budget for the month and only buy clothes when you know they will fit into that budget! Once you have set your budget, make sure to stick to it. If you want to shop in a department store that offers online shopping, then browse their website before going to the store and stick with these pieces when you're there.
What are your tips for success in keeping a budget while buying clothes?
My best tip for success is to set a strict budget before shopping, only bring cash with you, and use coupons or discounts whenever possible. Your specific budget will depend on your income, your wardrobe goals, and what you currently have in your closet.
However, setting a yearly or seasonal budget will allow you to slowly build up your wardrobe and invest in the pieces you need without haphazard spending guilt. And, my Craft the Closet of Your Dreams Playbook can help you decide what those pieces are.
How do I develop a Capsule wardrobe?
Having a well-rounded collection of clothing is key when it comes to developing your own personal style! Our best tip for creating a capsule wardrobe is starting with items you already own and building up from there. Start by taking everything out of your closet and drawers and putting it on your bed; then, group like items together to make similar outfits. This will help you see what is needed for each particular day of the week and what pieces you are missing.
Here's my step-by-step guide on starting a successful capsule wardrobe.
Once I develop my wardrobe, how can I keep adding pieces without breaking the bank?
It's very easy to grow your wardrobe without breaking the bank when you start buying for quality over quantity, investing in staple pieces that will last, and keeping an eye out for sales. If you're working with a fixed budget then keeping up with the latest trends is probably not in your best interest; however, there are always ways to make classic styles fresh! You can either make current trends work for you by adding trendy pieces to your wardrobe or look for ways to DIY new takes on traditional styles using pieces that you already own!
related: how to have timeless style
Which items are best purchased used, at an outlet, or on sale?
If you're shopping on a budget then the answer is all of the above! Building up a stylish wardrobe is easy when you shop smart!
I recommend buying used items whenever possible, shopping at outlet stores for discounted items, and keeping an eye out for sales. You can also check online outlets or subscribe to your favorite brands' newsletters to be the first to know about their upcoming sales.
How do I set up sale alerts?
Setting up sale notifications is the best way to save money when it comes to shopping. This is especially useful if you're working within a fixed budget and want to stay away from impulse buying! You can either sign up for your favorite stores' newsletters or text messages or use Covvet, Lyst, or Shopstyle which offers automatic alerts as soon as sales go live at different retail locations!

Figuring out how to shop smart doesn't mean you have to avoid shopping altogether! These tips will help you build a stylish wardrobe without breaking the bank! When in doubt, always go for quality over quantity and invest in staple pieces that can be timeless.
Style is certainly not dependent on budget. The quicker you change your mindset, the more effective your shopping strategy and style can become.
Be stylish and save!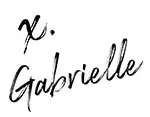 Pin the below image so you have savvy shopping and style at your disposal whenever you need it!